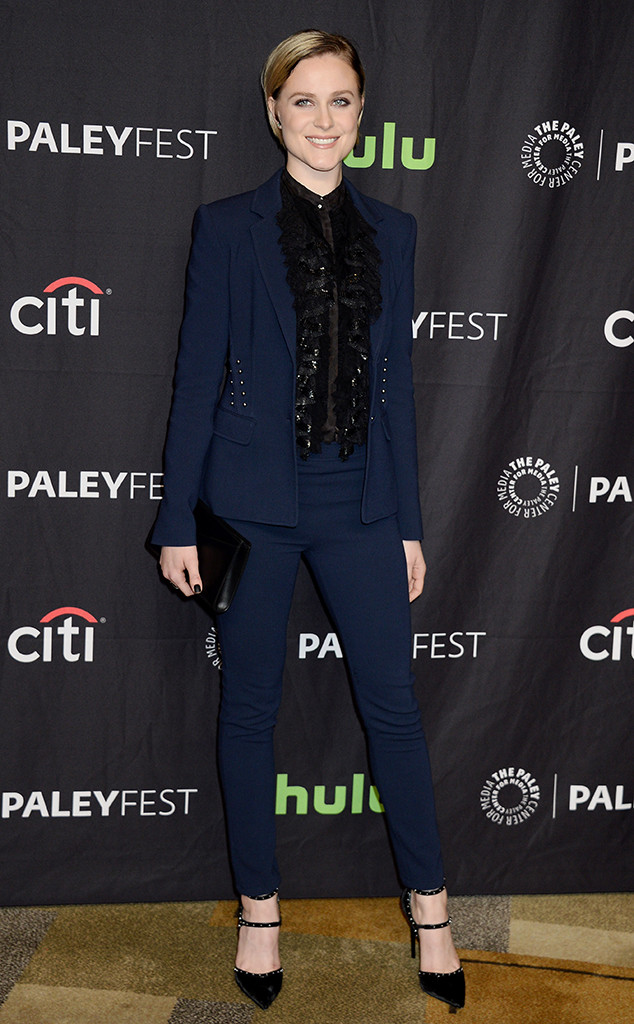 Broadimage/REX/Shutterstock
Evan Rachel Wood knows her worth. Now, after two seasons of Westworld, she's finally seeing it reflected in her paycheck.
The 30-year-old actress told TheWrap she received a pay raise for season three and that her salary is now more in line with those of her male co-stars Anthony Hopkins and Ed Harris.
"I think I'm just now to the point where I'm getting paid the same as my male co-stars," Wood told the media outlet.
Receiving equal pay was more than a financial victory for Wood. It was also a personal one. The Dolores Abernathy character said she "almost got emotional" when she learned about her pay bump.
"I've never been paid the same as my male counterparts," she told TheWrap. "Never, never."
In fact, the actress said she's made "pretty much the same amount of money on things for years." While she said she's "always fighting" for equal pay, she also said she's turned down projects because of disparities.
"I have not moved," Wood told the media outlet about her past experiences. "And I'm not saying I'm in like dire straits. I'm very lucky. It's more about if you're getting paid fairly, or the same, or if you're getting paid less simply because you're a woman, that's not fair."