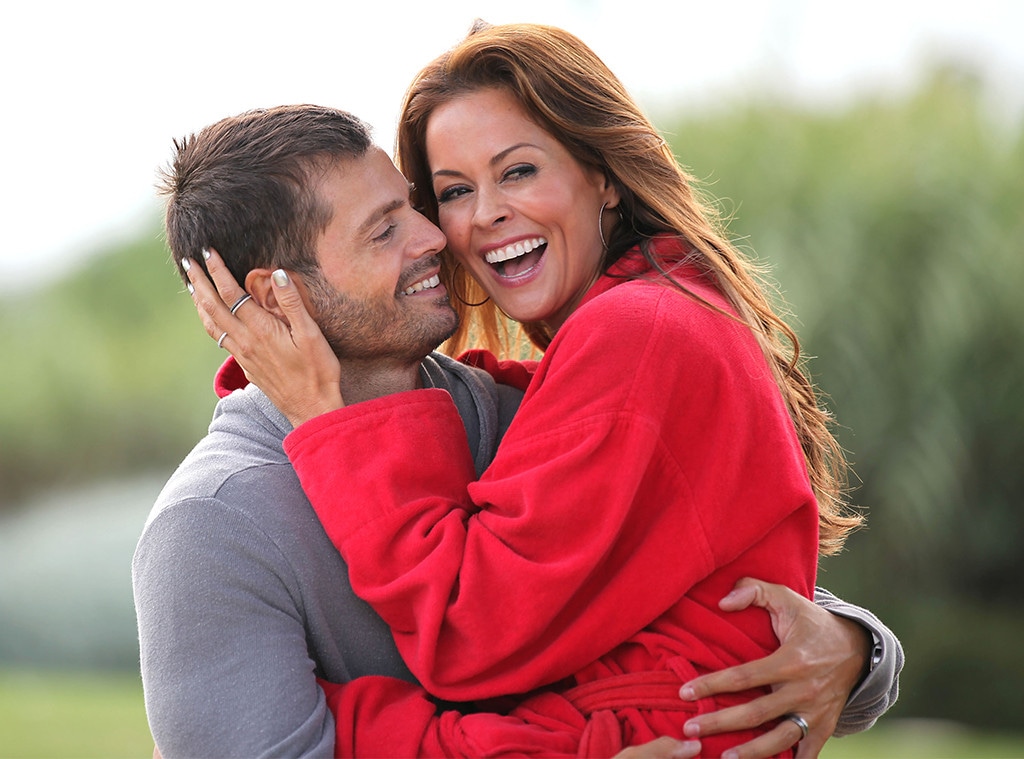 Albert Michael/startraksphoto.com
Brooke Burke is sharing her outlook on love following her split with David Charvet.
E! News learned on April 6 that the former Dancing With the Stars co-host had filed for divorce from her husband of over six years. Now, Burke is sharing her thoughts on divorce during Tuesday's episode of Steve alongside fellow guests Tami Roman and Tamar Braxton.
Host Steve Harvey started the discussion by talking about an interview Kaley Cuoco did with Cosmopolitan in which she said that her divorce from Ryan Sweeting in 2015 almost "ruined" the word marriage for her and how the person she ended up with "was not" the person she met.
"So how can people avoid letting one bad relationship experience ruin future relationships?" Harvey asked the trio.
"But isn't that about learning along the way?" Burke replied. "I mean, you know I just recently filed for divorce so this is all very fresh and vulnerable for me. But my goal and my prayer is to move forward with an open heart and to take the beautiful memories and to learn from the challenges that I faced and not to bring all the baggage, which is mine, and pass it on to someone else whenever that day comes."
Burke added, "It's easier said than done, ask me in six months…"
Days after filing for divorce, Burke broke her silence on the split in a blog post on ModernMom.
Dimitrios Kambouris/Getty Images for Operation Smil
"You may have heard that David and I are divorcing," she wrote. "We have tried to keep our separation private for some time out of respect for our children and family. Although I believe this is a positive change, I am deeply saddened because I loved being married."
"It took me a long time to differentiate between giving up and letting go, and even longer to recognize when it was time to do so," she continued. "We are still a family full of love, simply redefining our dynamics. I believe this is a necessary decision for my entire family unit."
Burke is seeking joint legal and physical custody of her two children with Charvet. She also has two children from her marriage to Garth Fisher.
Watch the video above to see Burke talk about her outlook on love following her recent split.