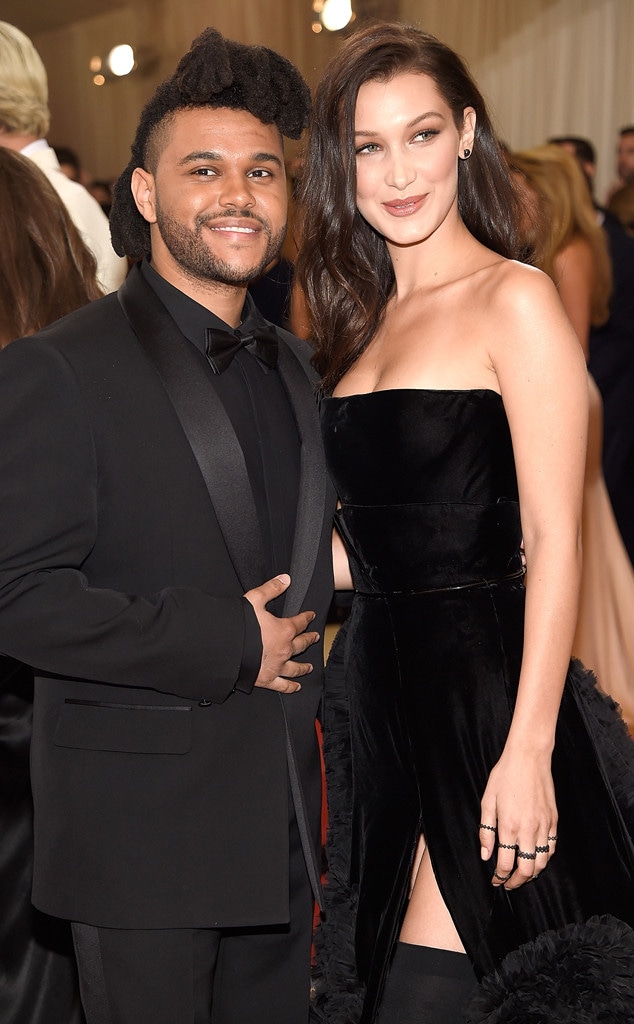 Kevin Mazur/WireImage
Perhaps this is a false alarm after all.
During weekend one of the Coachella Music Festival, The Weeknd made news for his headlining performance on opening night.
At the same time, the artist also made headlines for the ladies he was—or maybe wasn't—hanging out with.
Over the weekend, multiple sources claimed The Weeknd and ex-girlfriend Bella Hadid were spending time together during the music festival. In fact, one insider claimed that the pair was "kissing all night" while attending Poppy nightclub's Coachella pop-up.
But according to Bella herself, that wasn't the case. "It wasn't me," she commented on E! News' Instagram.
Instead, perhaps our eyes should be on The Weeknd and Chantel Jeffries. After all, they say a picture is worth a thousand words, and they may be right… 
Photos prove they made the rounds at Coachella all weekend and the "Starboy" singer attended Chantel's DJ gig at the Apple Music x Beats 1 party where the DJ/producer debuted the first listen of her upcoming single.
E! News has learned the pair is definitely seeing each other and dating. We're told the pair has been friends for years and dated before he was with Bella and Selena Gomez. They want to see where it goes and the romance can be described as new. Meanwhile, a separate source also says The Weeknd is "enjoying the single life" and "not serious with anyone."
Despite the reunion rumors, Bella appeared to have a jam-packed weekend with friends in the desert. In addition to enjoying performances from HAIM and Cardi B, the supermodel attended a variety of events.
And yes, she was able to enjoy plenty of pool time and dinner at In-N-Out according to Instagram Stories.
So, who's ready for weekend two when The Weeknd performs again?