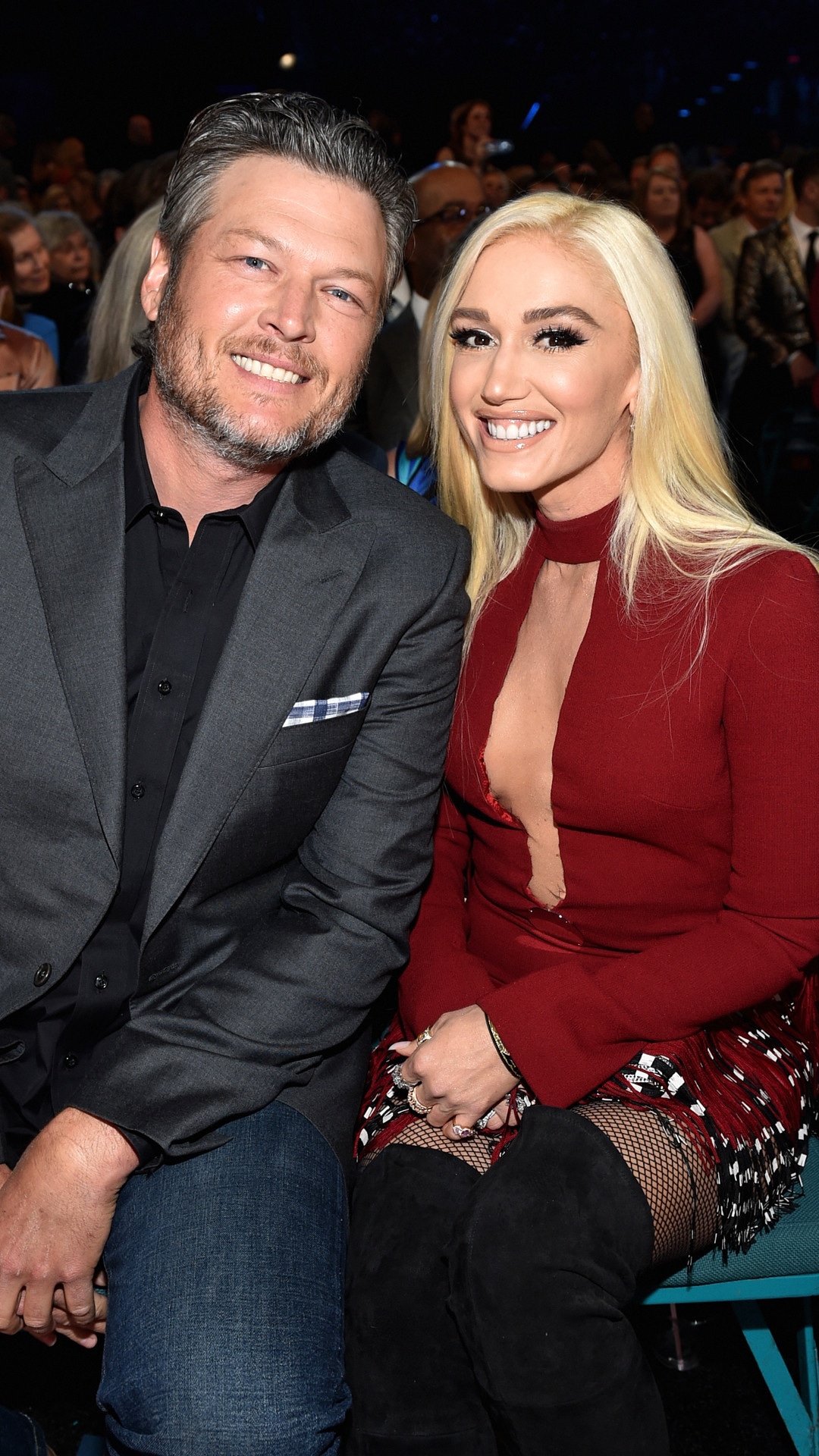 John Shearer/ACMA2018/Getty Images for ACM
Gwen Stefani and Blake Shelton had a "Hella Good" night at the 2018 ACM Awards.
The couple of over two years attended the country music show in Las Vegas on Sunday night, where Stefani watched Shelton perform his song, "I Lived It." After the award show, the duo headed to Shelton's "BS and Friends" after-party at the House of Blues.
During the after-party, Stefani got up on stage and performed her hit song "Hollaback Girl." After she was done singing, Shelton then requested for Stefani to sing her song with No Doubt, "Hella Good."
"I'm begging you," Shelton can be heard saying on stage in a video captured by Twitter user @SDGalGina.
Stefani then asked Shelton, "Will you do it with me?"
The singer then addressed the cheering crowd, "So I know it's weird that I'm here...but we all have one thing in common, we all love Blake Shelton."
The band then played the song as Stefani sang and Shelton joined her. "I didn't think this was ever gonna happen!" Stefani told the crowd, she then pointed to Shelton, "Sexiest man alive!"
At the end of the song Shelton and Stefani shared a kiss as the crowd cheered and then she left the stage.
A guest at the party tells E! News, "It was a great night! Poor Blake wanted to surprise us with his guests and people kept messing it up. He said Gwen needed no introduction so he didn't. They were super cute together. She couldn't hear the sound very well so she started over. She wanted him to sing a song with her and he actually got kind of shy."
Luke Bryan was also at the after-party on Sunday and took the stage to perform for the crowd.
Take a look at the videos above to see all of the amazing performances!