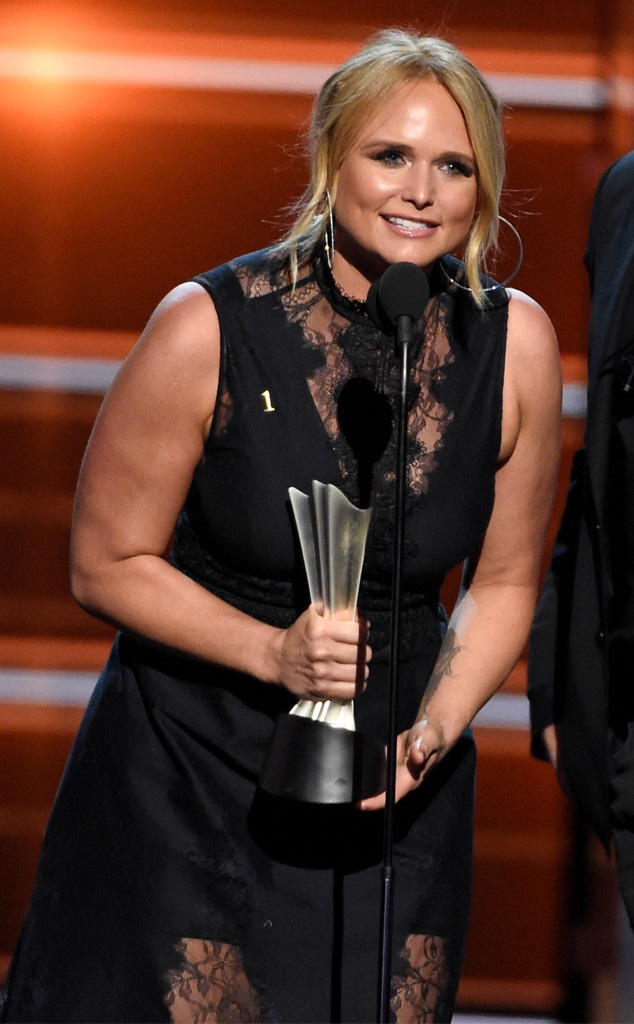 Chris Pizzello/Invision/AP
Miranda Lambert is unstoppable. 
During tonight's 2018 ACM Awards, many eyes were on the Female Vocalist of the Year award. 
With Kelsea Ballerini, Reba McEntire, Maren Morris, Carrie Underwood and Miranda all nominated in the same category, competition was fierce and talent was undeniable. But during the evening's telecast, a familiar face received the award for a history making nine years in a row.
"I cannot believe this. I really can't. Thank you so much. I love country music. It is my entire life. I dedicate everything I have to it and for y'all to care so much about what I'm doing, I will never, ever take it for granted," Miranda shared with the audience. "Thank you so, so much. Praise Jesus, thank y'all."
Earlier in the night, Miranda also won Song of the Year for "Tin Man." "Thank you guys so much for sharing my broken heart with me," she shared while becoming the first artist to win the most ACMs ever with 30 victories, breaking her tie with Brooks & Dunn.
As you likely could have guessed, the past 12 months have been filled with big moments for the "Over You" singer. And as it turns out, things are just getting started. 
The country singer is hitting the road with Little Big Town this summer as part of The Bandwagon Tour.
And of course Miranda will continue her work with the MuttNation Foundation. After all, the Grammy winner loves her four-legged friends. 
"Saturday night with my boys... who snore and steal the covers," she recently shared on Instagram while snuggling with her dogs. "#bellamy #waylon #bestfriendsFURever."