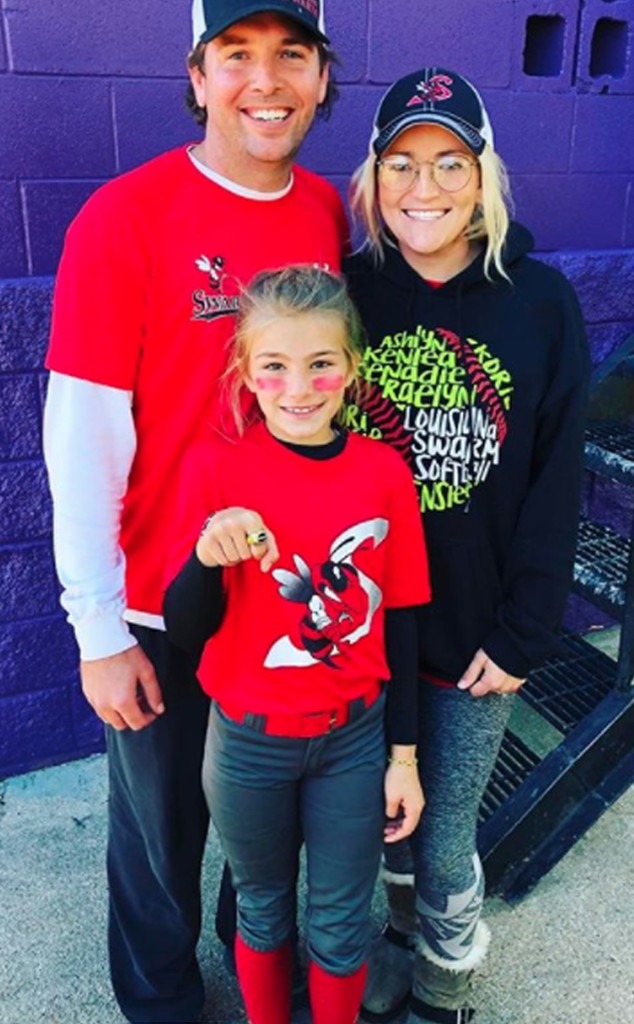 Instagram
There's another little girl in Jamie Lynn Spears' life. 
Britney Spears' famous younger sister has given birth to her second child, she confirmed on social media Thursday. The baby girl is her first little one with husband of four years, Jamie Watson. According to People, the couple welcomed their newborn in Covington, Louisiana, where she joined the world weighing 7 lbs., 8 oz and 19½ inches long, according to the magazine. 
As for her special moniker, the proud parents named their daughter Ivey Joan, her middle name in tribute to Spears' late aunt who passed away from ovarian cancer 10 years ago, she told the magazine. Little Ivey joins big sister Maddie Briann Aldridge, 9. 
Disney Channel/Image Group LA
Spears first revealed the news of her pregnancy on Christmas Eve in 2017. "Looks like we are starting off 2018 with another big milestone...sooo happy to announce that Maddie is FINALLY going to be a big sister," she wrote to fans at the time. 
In announcing the big news, the star also looked forward to all that was in store for her in the new year, especially after a trying 2017. 
"2017 was filled with some of the biggest challenges of my life, as well as some of the biggest blessings, so I made a choice to lay low this year to focus on truly becoming my best self as a person and as an artist," she explained to her followers. "During that time, I continued working on my music and telling my story, which has created some of my most honest work and I CANT wait to share that with you all very soon."
As she concluded, "2018 is going to be filled with many milestones both personally and professionally. I appreciate each of you for your patience and support through it­ all. 2018 has a lot coming, so GET READY........"
One milestone complete! Welcome to the world, Ivey!
People was first to report the baby news.