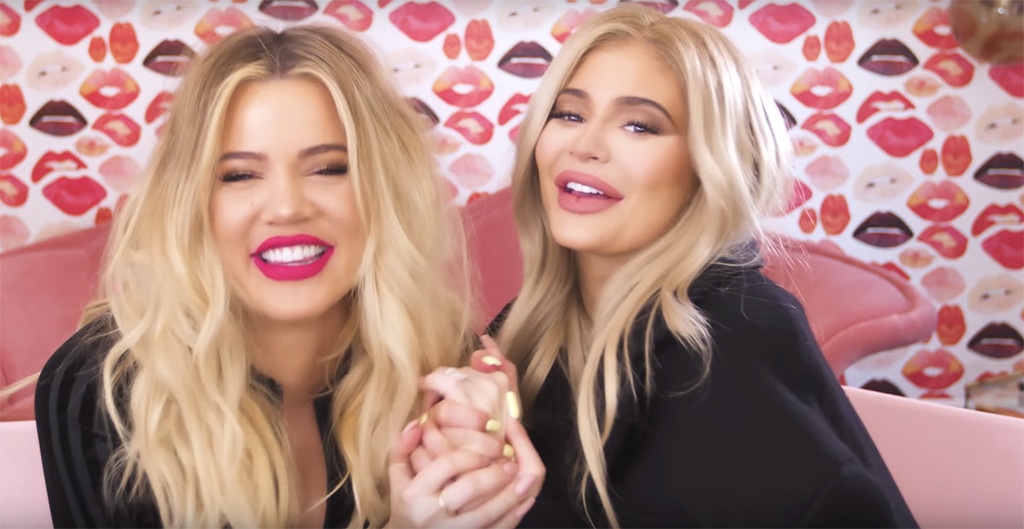 YouTube
As Khloe Kardashian gears up to welcome her first child with boyfriend Tristan Thompson, the 9-month-pregnant reality star is taking to her website to reflect on what it was like to watch all of her sisters' deliveries, including being in the room when little sister Kylie Jenner gave birth to daughter Stormi Webster on Feb. 1.
In Tuesday's post, Khloe wrote, "I've been so lucky to be in the labor and delivery room for every one of my sisters' deliveries. It was such a blessing that they were so easy and fast, and my sisters made it seem like there's no pain involved."
The expectant star also wrote she hopes that all goes smoothly for her, just like her trio of sisters before her. "I'm praying I have the same type of labor," wrote the soon-to-be mom. 
E! News first reported that the middle Kardashian sister was expecting back in September. After months of speculation, Khloe and Tristan confirmed the pregnancy news on Dec. 20.
Out of her three sisters who have given birth ahead of her, Kim Kardashian, Kourtney Kardashian and Kylie, Khloe says that it's the youngest and most recent sister's delivery that really rocked her, given that Khloe watched the birth just three months before she was set to welcome her own future baby girl into the world.
"I'd say the most significant experience was when I watched Kylie give birth," wrote Khloe. "I was six months pregnant, so it was a lot more real because I knew I'd have to do that in three months. It became a lot more memorable and I definitely took in every single thing that was happening. You don't miss a beat when you know you have to do it soon!"
Of course, the 33-year-old did admit that watching someone go through labor before she was about to do the same thing, might not have been the wisest move.
She concluded the cute post by saying, "Having said that ... I don't think it's smart to watch another person give birth when you're pregnant, LOL."