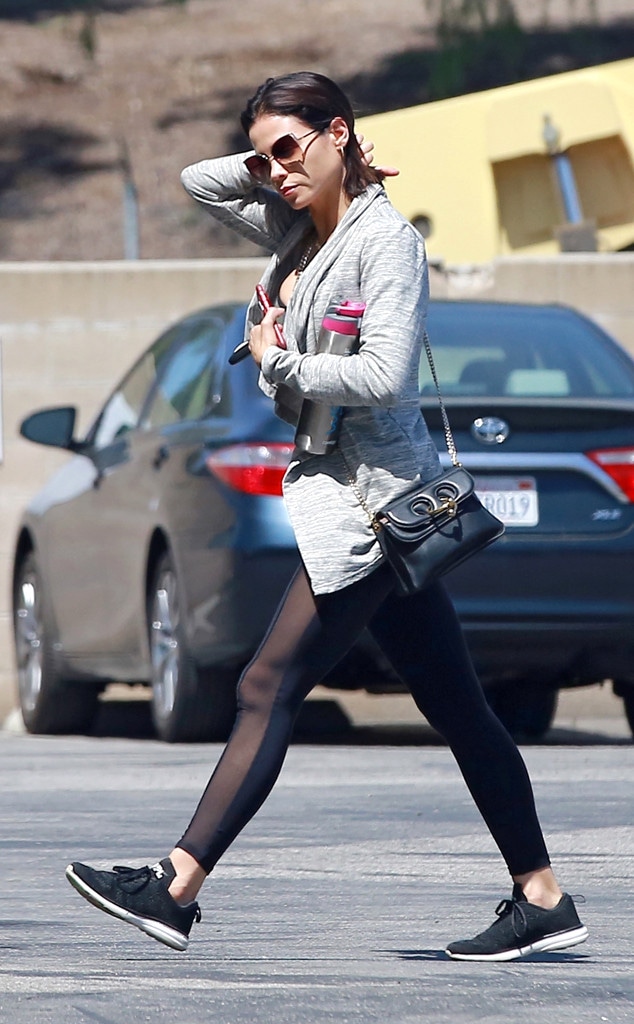 4CRNS, Bruce / BACKGRID
Jenna Dewan is feeling the love from her family one week after she and Channing Tatum went public with their separation. 
A source tells E! News the actress-dancer spent the weekend in Santa Barbara, Calif., a coastal community about 100 miles from the hustle and bustle of Los Angeles. 
"She was surrounded by family and had a quiet weekend there," our insider shares. "It's close enough that she can get out of L.A. easily and spend time with people she is close to."
On Monday, Dewan was photographed heading into a private fitness facility wearing oversized sunglasses, black athletic wear and a gray cardigan. Days prior, the 37-year-old went without her wedding ring for the first time during a shopping trip. 
In addition to the initial statement announcing their split, Channing and Jenna have since fought back against rumors regarding the separation. 
"The media is fabricating stories and none of these accusations are remotely true," a rep for the Magic Mike star shared with E! News. "Channing and Jenna released an honest and loving statement which is the only truth."
Meanwhile, a source added, "We understand that everyone is super interested in speculating on their private life and that there are people who think they have an idea of the inner life of this relationship, but it's simply not the case. They are lovingly deciding to continue their lives together as friends and parents of Everly because that's how their relationship has grown."