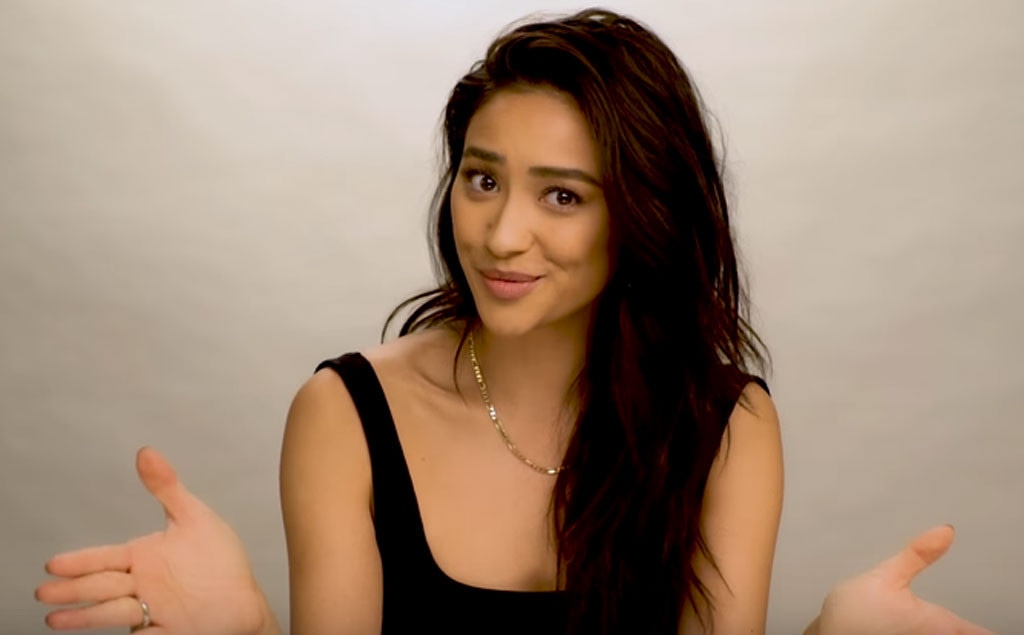 YouTube
Some people are calling Shay Mitchell a pretty little liar. 
From a simple glance at the actress' Instagram account this week, it looks like the star has been traveling around China thanks to a series of beautifully curated photos of the sights in Hong Kong and Shanghai. For a photo she posted of dim sum last week, Mitchell captioned the snap with "#ShaycationChina/HongKong," giving the impression that she was traveling abroad on vacation. The star continued posting glossy photos of herself and images of the suggested areas while tagging locations like The Bund and Shingan Temple in Shanghai and Montane Mansion in Hong Kong. 
Considering the star's social media presence typically features an array of professional photography, the aesthetic didn't initially raise any eyebrows. However, according to some eagle-eyed observers at StyleCaster, something felt strange after a particular image showed up on Mitchell's Snapchat account. While she captioned a photo looking up at the Monster Building "Night views," there was a mouse cursor at the bottom of the screen, suggesting that she had grabbed the image from the Internet. After the site reverse-image searched the photo, it appeared to be the same image from a Canon travel blog potentially edited with a filter. 
StyleCaster found that several of the other photos Mitchell posted had first appeared elsewhere online, raising questions about whether or not Mitchell had actually been traveling and what was authentically hers from her social media accounts. 
Such was the case for a photograph of pastel-colored buildings Mitchell had captioned as Hong Kong, but according to a reverse-image search, was taken in Tokyo by photographer Jan Vranovsky. 
It seems the star caught wind of the speculation because she has since added photo credits in the captions to the images that aren't hers, has tagged Instagram accounts and has removed the #Shaycation hashtag from the shots that she did not take. 
She also noted on one image of the Yu Garden that she had taken it. For another snap of herself at the Montane Mansion, she doubled down. "I was here," she captioned the shots of herself posing, though its unclear when the photos were taken. 
For a photo of herself looking out at the skyline from The Bund, she wrote, "View so nice it almost looks...fake." Interpret that how you'd like. 
While Mitchell's actual travel plans remain a mystery at this point, she has since updated her Snapchat with videos of herself working out with trainer Kira Stokes Sunday night...in California. 
E! News has reached out to the actress' camp for comment.