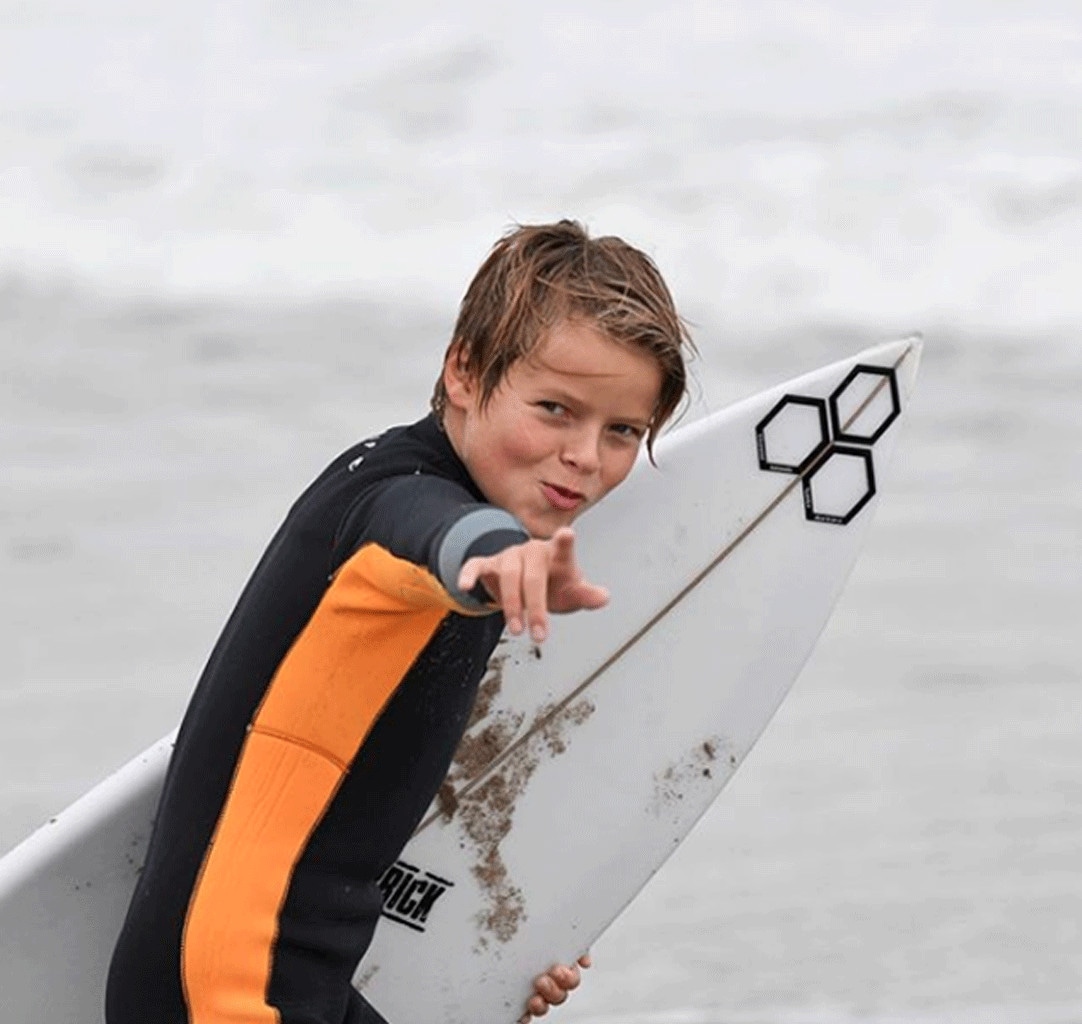 Instagram
He's growing up!
Sharing a rare photo of son Moses Martin, proud mama Gwyneth Paltrow took to Instagram on Sunday to wish her baby boy a happy 12th birthday.  That's right, Moses is a tween!
The superstar actress gave fans a glimpse at the lookalike birthday boy, and boy does that kid look like his mom!
In the social media post, Moses, whose father is rocker Chris Martin, is pictured on the beach, holding a surfboard and pointing at the camera. 
Along with the beachy pic, the Goop guru wrote, "Happy birthday, my son. You are the sweetest, most brilliant young man I've ever met. You broke the mold 12 years ago today when you came into the world. #Iwasbornthedayyouwereborn."
Later, Gwyneth and her son hit up Candytopia Santa Monica for some bday fun.
Last year, Gwyneth wished her son a happy birthday as well, sharing a photo of the two of them and writing, "Happy 11th birthday to the love of my life, the kindest, most brilliant boy of all time. I love you more than words could ever possibly express. #moses"
We don't know what Moses got for the big 1-2, but last year his mom got him a plethora of brand new fidget spinners.
"Birthday dreams come true #fidgetspinners," Paltrow captioned a shot of the gadgets last year. 
It's unclear what the Coldplay frontman has in store for his only son's birthday this year, but two years ago, during a concert in Lima, Peru, the rocker took a moment to invite his mini-me onstage and surprise him with one unforgettable shout out in front of 40,000 people. 
The entire arena sang "Happy Birthday" to Moses as he blew out the candles on his birthday cake, and lucky for fans, Gwyneth caught the whole thing on camera.