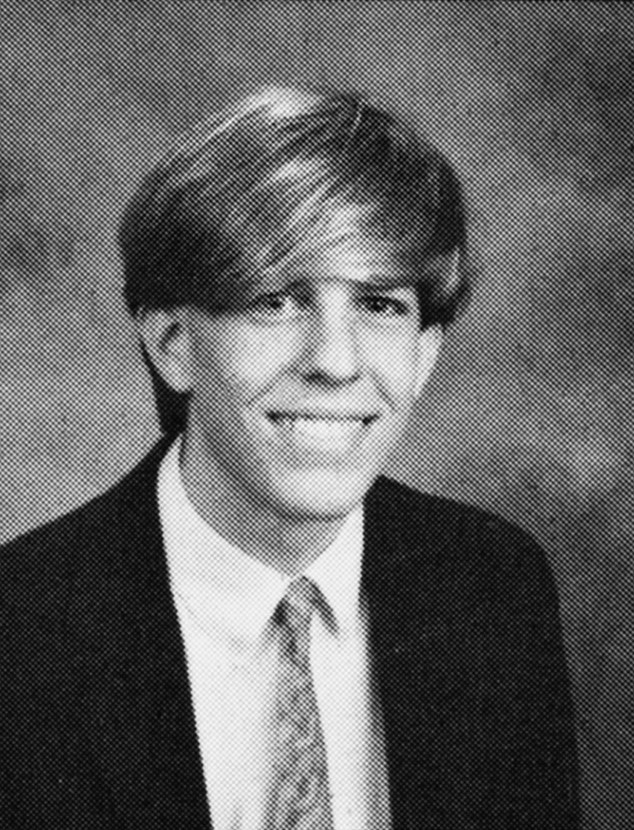 Seth Poppel/Yearbook Library
Oh, high school.
Ed Helms took a trip down memory lane on Friday when the hosts of Good Morning America shared a picture of his high school yearbook photo. The photo showed The Hangover star wearing a suit and tie and rocking a sweet hairdo. 
"You're the original J.B—the original Justin Bieber," Sarah Haines said. 
However, Helms didn't seem too fond of his 'do.
"That is not my hair," The Vacation actor said. "That is a golden retriever that sat on my head. That's insane. Where did you get that?" 
To see more celebrity yearbook photos, click on the gallery.
In addition to talking about his teenage years, he revealed which character he would kill off from The Office. Helms played Andy on the show.
"I think the obvious answer is that we would just kill everyone except Andy, right?" he said. "Or just Andy. Just kill Andy off and then I don't have to go to work."