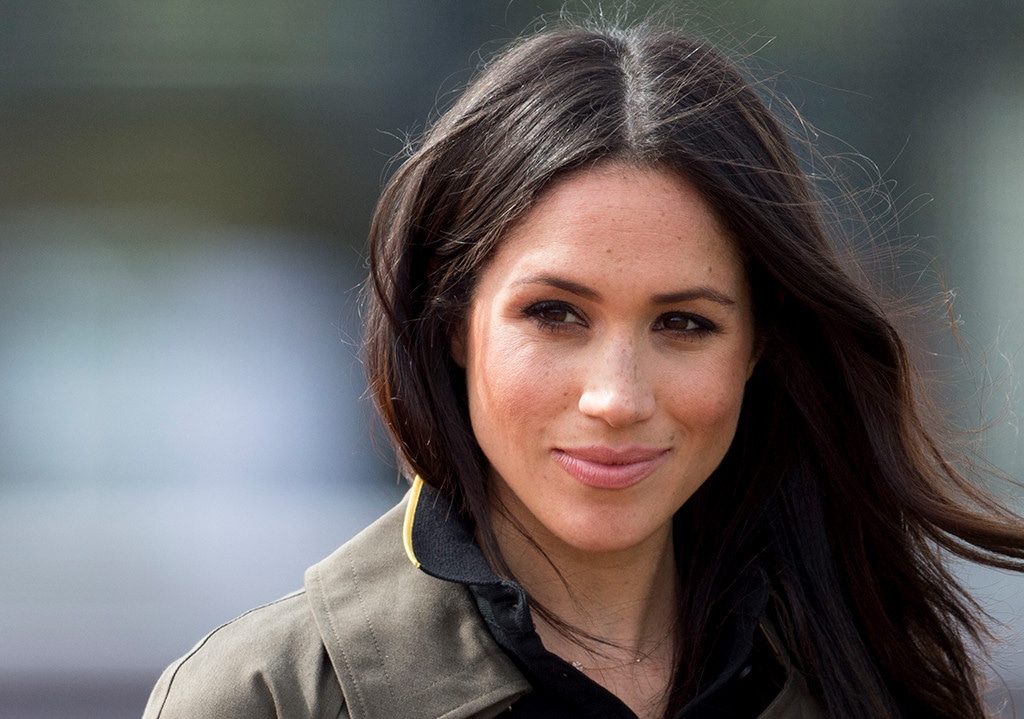 Mark Cuthbert/UK Press via Getty Images
When it comes to style, Meghan Markle is on the winning team. 
Every time the American star and bride-to-be steps out, she steals the show with her signature blend of cool, comfortable style and Friday was no different. At the UK trials for her future husband Prince Harry's Invictus Games, Markle showed up to the University of Bath's Sports Training Village sporting her spirit on her shoulder. 
Underneath a cozy Aritizia trench coat, the humanitarian wore an Invictus Games Sydney 2010 black polo shirt, the perfect complement to Harry's Invictus Games windbreaker and a chic combination for the fashionista. Plus, the Aritizia piece was a reminder of her Canadian past. 
Karwai Tang/Karwai Tang/WireImage
"Meghan stepped out in Bath today in our first glimpse at "sporty" Meghan, and she did not disappoint," Meghan's Mirror editor Amanda Dishaw told E! News. "Opting to pair her Team GB Invictus Games polo with a chic, fluid coat from Canadian brand Aritzia only highlights how she not only continues to be loyal to Canadian brands she discovered while living in Toronto, but that they will have a place in her new London-based closet. It's just yet another example of how Meghan is staying true to her style as well as the brands and cuts which work so well for her frame."
She completed the outdoor look with a pair of bootcut Mother Denim jeans and heels. As a frequent style on Markle, the bottoms may ignite a new trend. "We really loved how Meghan re-wore a pair of black bootcut jeans from Mother Denim," Dishaw pointed out. "Meghan has begun to lean towards the wider-bottom style as of late and we can definitely see her continued wearing of the style as beginning to really mark the end of the era of the omnipresent skinny jean."
Mark Cuthbert/UK Press via Getty Images
As for accessories, the star stuck to a simple and super minimal gold necklace—another recurring element in Markle's aesthetic. 
"[The necklace is] not something we've seen on Meghan before, but is something we could have almost chosen for her at this point—the delicate details and the minimalist styles she prefers are always reflected in her choices," Dishaw noted. 
Even in the wind, the bride-to-be's hair managed to remain looking fresh out of a salon. But, as Dishaw noticed, her current mane may offer a hint about her May nuptials. 
"It also appears that Meghan has had her hair highlighted and shortened slightly," the editor described. "Perhaps she's testing out a slightly new look for her wedding hairdos?"
In just a month, we'll know for sure!