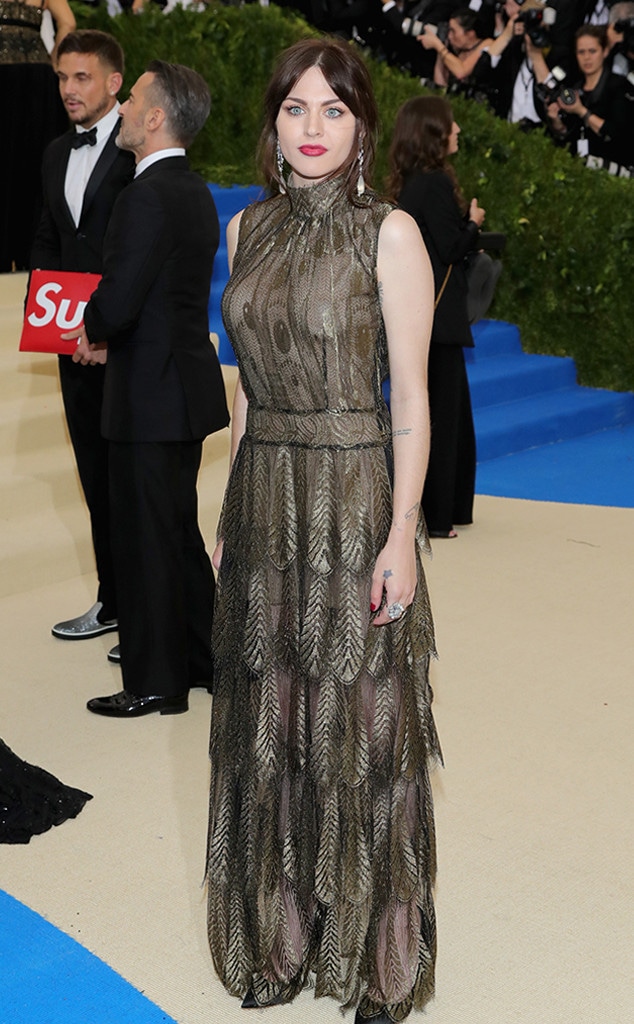 Neilson Barnard/Getty Images
On the eve of the anniversary of her father Kurt Cobain's death, Frances Bean Cobain has released a sneak peek of her first original song, which pays tribute to her late father.
The 25-year-old sings, "I think I saw you when I was small / I think I found you, a penny for your good thoughts / I think I found you, Jesus hangs in your place on the cross."
On the video she shared to Instagram, which has since been taken down, the model said in the caption, "There are so many memeable moments in this clip...I'm SUPER restless because I can't play guitar with long nails so I'm just sitting in my room alone singin' to mah self (sic)."  
Frances, who recently announced that she was two years sober, attributed her creative energy to the fact that she no longer has a TV, "because I'm forced to occupy my time with things that feed my brain and soul instead of wasting energy on thinking about not having to think."
This isn't the first time the Marc Jacobs model has shared her musical talents. In February, Frances shared a cover of her singing, "Hallelujah."
And today, on the 27th anniversary of the Nirvana lead singer's death, her mother Courtney Love, is also remembering the rock star. "The universe always rips open on this day... Those ocean blue eyes," she shared on Twitter, alongside a photo of a young Frances with her father.
"We miss you," Love said.
In the years since Kurt's suicide, both Courtney and Frances have spoken about the singer's legacy and the questions left unanswered following his suicide.
"Even though Kurt died in the most horrific way possible, there is this mythology and romanticism that surrounds him, because he's 27 forever," Frances told Rolling Stone in 2015. "Kurt has gotten to icon status because he will never age."
Check out the video above, which a fan re-posted on YouTube.