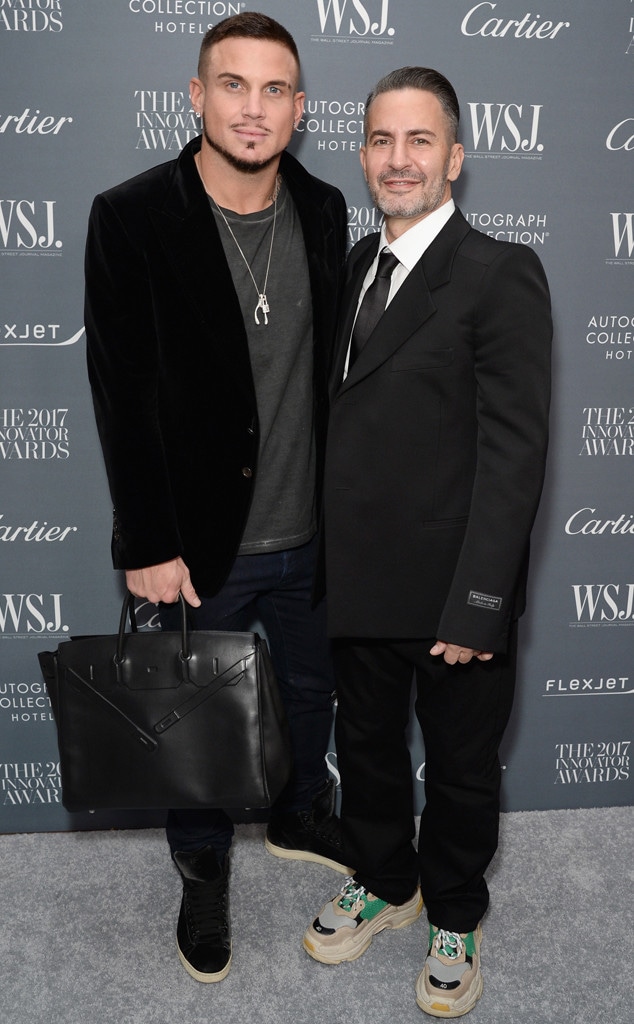 Gonzalo Marroquin/Patrick McMullan via Getty Images
Marc Jacobs put a ring on it in epic fashion. 
The renowned fashion designer is an engaged man after getting down on one knee for longtime beau Char Defrancesco on Wednesday night. However, if you expected it to be the usual proposal—think again. 
First of all, the entire event took place in a Chipotle. Not to fret, there was dinner and a show. The men arrived to a flash mob performing choreography to Prince's "Kiss."
Unsuspecting Defrancesco was even videotaping the routine as the couple watched together. Then, as the song came to a close, Jacobs was down on one knee with a box as the crowd cheered them on. Needless to say, he said yes! 
"And this happened...'Charly Defrancesco will you marry me'?" the designer wrote on social media. "#flashmobatchipotle #movesTHANK YOU everyone for making this happen."
He concluded, "to my Ride or Die fiancé @chardefrancesco I LOVE YOU."
Defrancesco also gushed about the special night, writing, "GET READY FOR THE ALL TIME GAG!!!!! Thank you to everyone who helped make this happen." The couple expressed their gratitude to a bevy of people and organizations, including Plural NYC and Chipotle, for helping them pull it off. 
It seems the proposal was a well-timed birthday present for Defrancesco, who was also celebrating his special day. "HAPPY BIRTHDAY to the love of my life!!!" Jacobs wrote to the candlemaker on social media earlier on Wednesday. If they didn't already have enough to celebrate, Jacobs' 55th birthday is just a few days away on April 9. 
It looks like April is going to be one big party for these grooms-to-be. Congratulations you two!