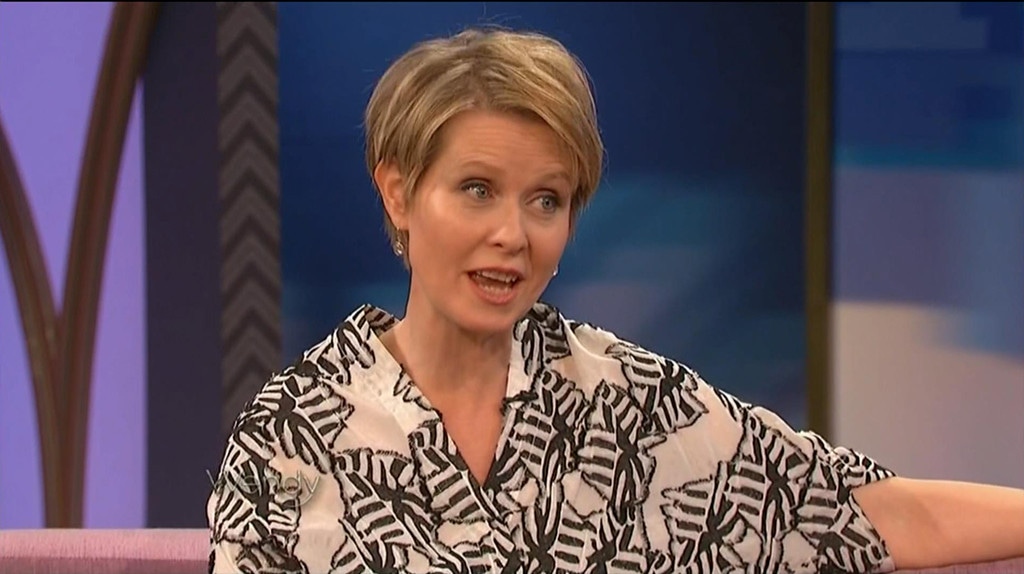 Warner Bros. Television
Cynthia Nixon was not thrilled that fans were thrilled by a certain scene in the 2008 film Sex and the City.
In 2013, the actress-turned-New York gubernatorial candidate told the New York Times, "I remember when we screened the first movie in London, when Mr. Big shows Carrie that closet he's built for her and the entire audience clapped. I found that devastating. Maybe that's a strong word, but I was disheartened. Because I thought, 'Is this what these women in the audience think true love is? A man who has enough money to buy you a walk-in closet?'"
Nixon, who played Miranda in the film and TV franchise, recalled her reaction to the fans' reactions in an interview on The Wendy Williams Show on Wednesday.
"I was a little devastated by that," she said. "Because it seemed to me that the show was so much about female empowerment and about women making their own choices and women standing up for what they wanted and supporting themselves, so to me, to have this be kind of a climax of the film that your very wealthy husband builds you a nice closet for your clothes, I thought, 'Wow, that's not really what you love about the show, is it?' 'Cause that's not what we were making it for."
"We love the clothes," she added. "I'm not saying we don't love the clothes."
During her time on The Wendy Williams Show, Nixon also talked about her campaign to run for New York governor. She will challenge current governor Andrew Cuomo for the Democratic nomination.
"Well, I love New York," she said. "And I believe so much in New York. And I believe that we are a real progressive bastion here. I have to say, that for me, the election of Donald Trump was a real wakeup call, as it was a wakeup call for women across the country, that if we don't like the direction our government is going in, we have to step up and we have to get involved like never before. So that's what I'm doing."
"Never lived anywhere else," she said. "Wouldn't want to live anywhere other than New York."