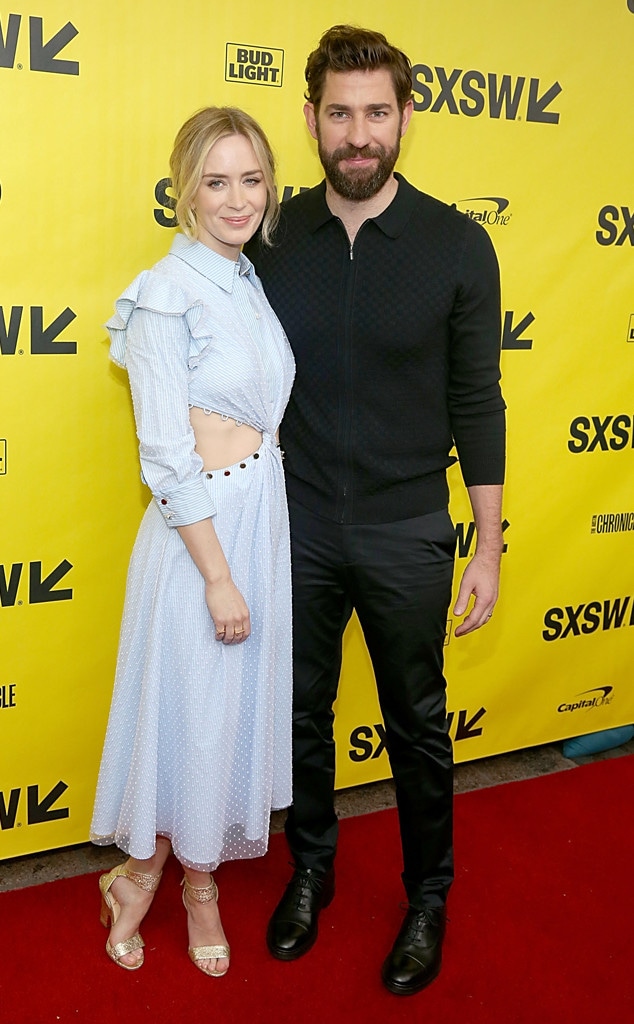 Gary Miller/FilmMagic
Not everyone is a fan of John Krasinski and Emily Blunt's love.
While appearing on Tuesday's episode of The Tonight Show, the 38-year-old actor told the story of how a London customs agent couldn't believe The Office alum actually married The Devil Wears Prada star. 
Krasinski said he used to visit Blunt in London while she was working on the film Mary Poppins Returns. However, he didn't always make the best impression going through customs. After an agent asked him about his career as an actor, Krasinski said he used to star on The Office.
"Strike one!" Krasinski replied, suggesting the agent wasn't a fan of the American version of the British comedy.
The agent then asked him if his wife was also an actress and if he'd heard of her. When Krasinski said he's married to Blunt, the agent could hardly believe it.
"'You? You married Emily Blunt?'" the actor said, recalling the agent's surprise. He then said the agent stamped his passport "so hard" as if annoyed.
In addition to discussing his customs experience, Krasinki talked about enjoying tea parties and hairbands with his daughters Hazel and Violet and why he considers his eldest a child a "manipulative, negative jedi."
Watch the video to see the full interview.
The husband and wife duo star alongside each other in the new film A Quiet Place.
The film hits theaters April 6.