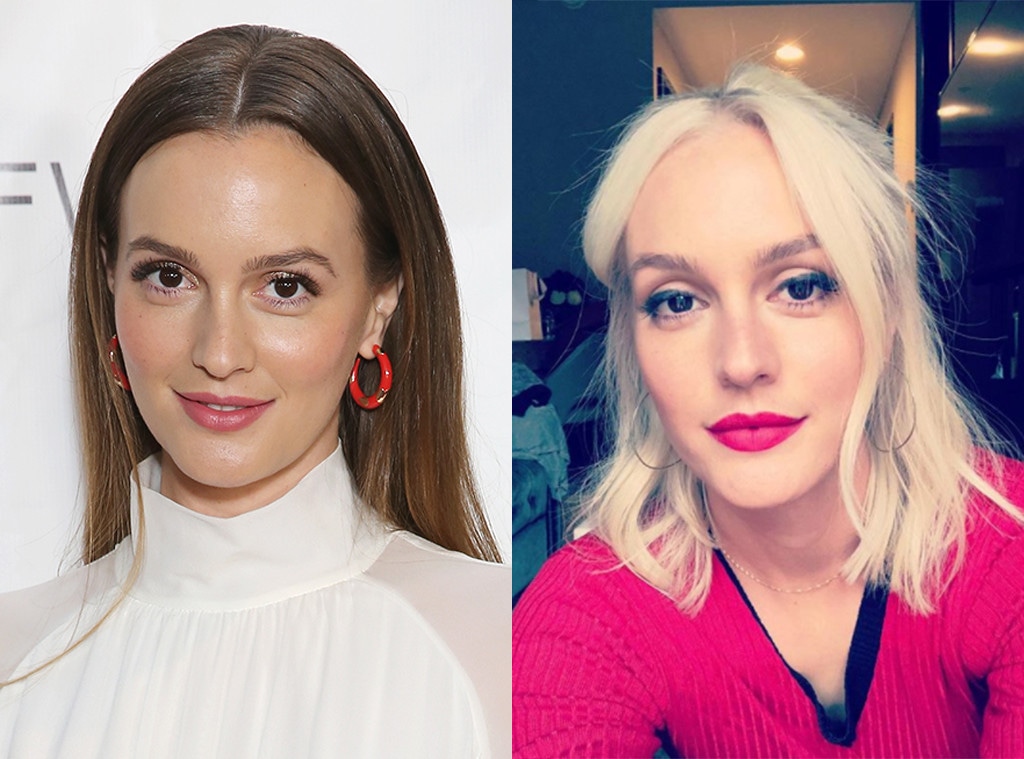 Mireya Acierto/Getty Images, Instagram
Leighton Meester is having a blond moment!
Earlier today, the Hollywood actress surprised fans when she revealed a brand-new hairstyle on Instagram.
"Thank you to my hair saviors: @auracolorist and Keraphix protein treatment @NexxusNYSalon #MyNexxusPHIX #NexxusPartner," the Gossip Girl star shared on social media.
Reactions from fans and followers were overwhelmingly positive. And for those wondering how it all happened, we have all the details on the "platinum blond transformation."
"Leighton had a few different inspirations ready to show me and we used a picture of [Mariska Hargitay's mom] Jayne Mansfield as the main inspiration," Leighton's hair colorist Aura Friedman shared with E! News exclusively. "She had a lot of pictures of the old Hollywood platinum blond as inspiration for the color."
In between the bleaching and toning process, Aura says she did an Olaplex treatment followed by a Keraphix treatment, which is a new product from Nexxus.
Aura, who works at Sally Hershberger Salon in New York City, says it took about four to five hours to complete. And yes, everyone was thrilled with the end result.
"It was so much fun. We had a lot of fun doing it. I think we all are extremely happy with the results," Aura shared. "It's stunning on her."
While we don't know what husband Adam Brody's reaction was to seeing the new style for the first time, Leighton did think "he was going to be very excited about it," Aura said.
And for those who are thinking about rocking a similar look, Leighton's colorist for the job has some advice. Number one is to come prepared and knowledgeable.
"I would say do plenty of research to make sure that you know the colorist you're working with has experience," Aura shared. "The artist will know whether your hair can take it or not. You kind of need to touch the hair and see how much air density there is. You also need to see how the texture of the hair is and if the hair can actually handle it."
Safe to say Leighton and her hair handled all the tests perfectly!