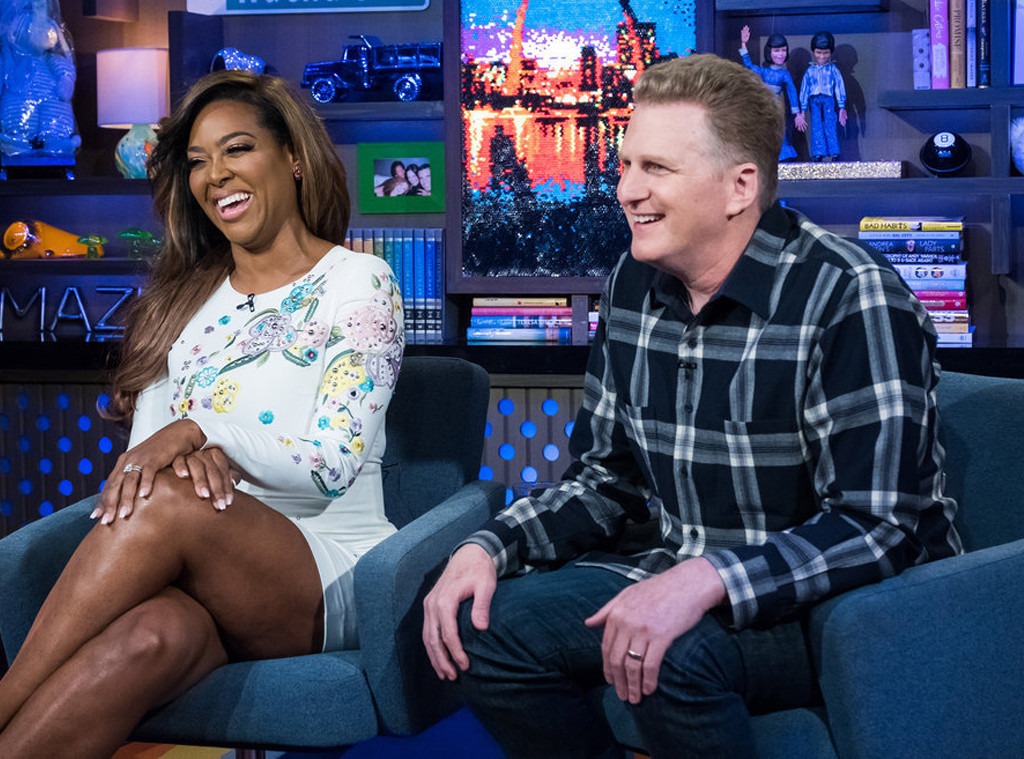 Charles Sykes/Bravo
If you can't handle the heat, stay out of the clubhouse!
On Sunday night, viewers watched in awe as Kenya Moore and Michael Rapaport found themselves on Watch What Happens Live together. And instead of recapping the drama on Real Housewives of Atlanta, they became the drama when things got a little tense between the two.
"You have to know," Michael began. "You do know on the show you're a villain?"
Kenya replied, "Michael, I don't need you to tell me what I am or am not. I appreciate you for being a fan though. Keep the cable on. A new job would help with that."
Trust us, that was only the beginning to a shade-filled night of programming.
"You wish you were me Kenya," he replied. Kenya added, "Oh, a middle-aged fat white guy and out of work?" Shade, honey!
The tense episode got us thinking of all the Hollywood stars who have found themselves feuding with one of the Real Housewives.
And while most of these stars may claim to be fans of the shows, it didn't stop Bravolebrities from fighting back. See for yourself in our gallery below.
Watch What Happens Live airs Sunday-Thursdays at 11 p.m. only on Bravo.
(E! and Bravo are part of the NBCUniversal family)