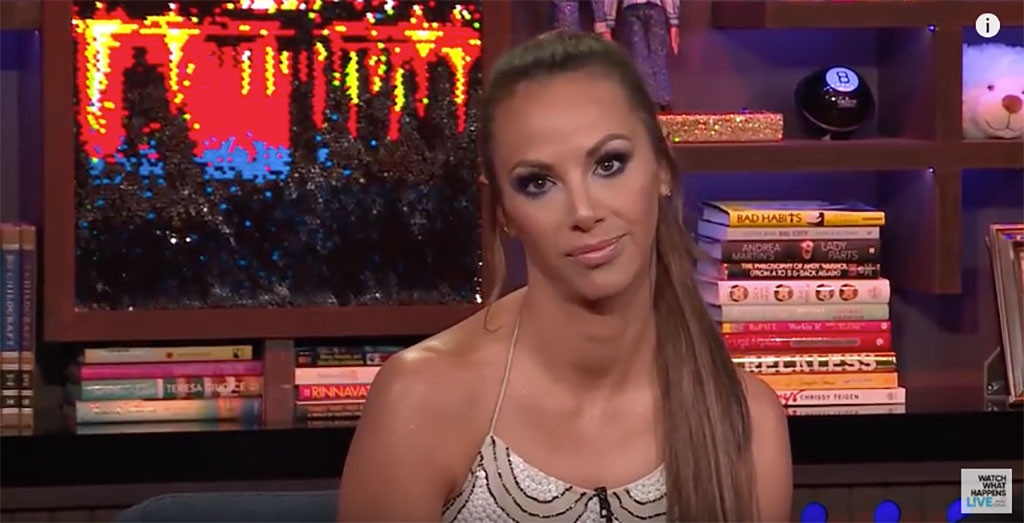 YouTube
There are three sides to every story and Kristen Doute's side is that she did not hook up with ex James Kennedy. 
Such was the subject of speculation during Monday night's episode of Vanderpump Rules. As E! News recapped, thanks to seeing the two drinking together by the pool and some "oddly arranged" pillows by a hot tub the next morning, Jax Taylor came to the curious conclusion that the two hooked up during the cast's July trip to Mexico. 
Doute and Kennedy, both currently in relationships with other people, denied the claims during the episode, but a bad game of telephone ensued when Kennedy said they did hang out "a little bit but not really" on the night in question and Taylor somehow interpreted his answer as "yeah, so what, we hooked up." As fans of the show know by now, that miscommunication and a heated group dinner the next night led to Doute throwing her drink on Kennedy. 
While Kennedy insisted he's "over" his ex, Doute also shot down the allegations. "I would never, ever, ever, ever, ever, ever cheat on Carter [Brian]," she told her gal pals, later adding, "I did not have sexual relations with that boy." 
Doute doubled down on her denial during a post-show interview with Andy Cohen on Watch What Happens Live! "My brain exploded," Doute described seeing the episode."Sandoval started it and Jax spread the rumor." 
Answering a fan on Twitter, Doute said she wants to "claw" her skin off when she has to defend herself against cheating allegations. 
Later, a fan called into the show asking Doute why viewers should believe her now when she's acting similarly to when she was accused of hooking up with Jax (which she later admitted to doing.)
"That's so unfair," she responded. "I'm like—because I'm telling the truth, that's why."
As the reality star added, "Did you see the scene? That's why."
(E! and Bravo are both part of the NBCUniversal family.)