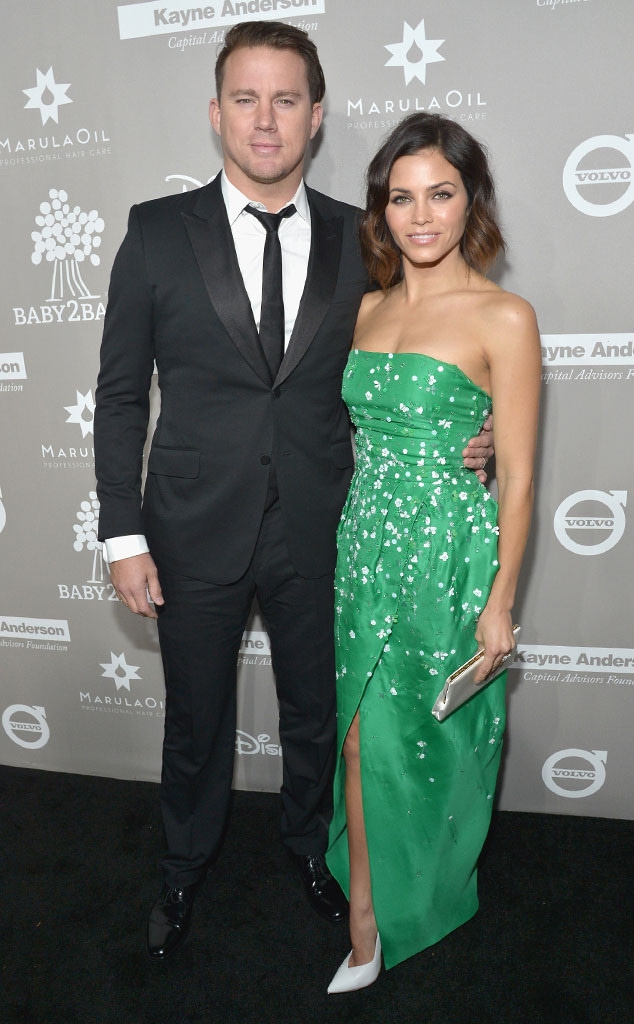 Charley Gallay/Getty Images
Say it ain't so, pop culture lovers!
Earlier tonight, Channing Tatum and Jenna Dewan announced their separation on social media accounts.
"We have lovingly chosen to separate as a couple. We fell deeply in love so many years ago and have had a magical journey together," the couple wrote to their millions of followers. "Absolutely nothing has changed about how much we love one another, but love is a beautiful adventure that it taking us on different paths for now."
While the news may be upsetting to fans of the talented couple, we can't help but recall their eight years of marriage that were filled with plenty of heartfelt moments.
In fact, you can go back even further to the Step Up days where sparks flew as the talented stars waltzed into our hearts. Take a look at all the special moments Channing and Jenna shared in our road to romance gallery below.
As for what's next for the famous pair? Jenna is hard at work hosting NBC's World of Dance while Channing has several film projects lined up including The Lego Movie sequel.
We know it doesn't help repair your broken hearts, but if they can move forward, we can too!