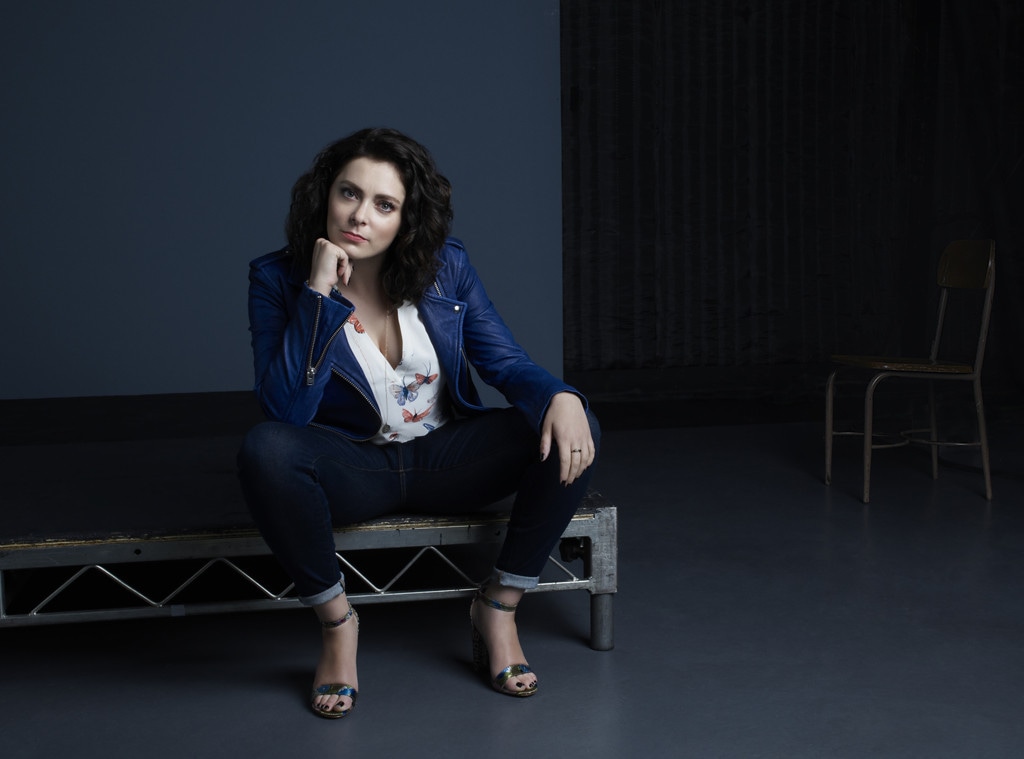 CW
Crazy Ex-Girlfriend is ending, but not without one final season for series creators Rachel Bloom and Aline Brosh McKenna to subvert all the stereotypes, from mental illness to romantic comedies. Season four on The CW will be the show's last. Bloom tweeted the news along with a selfie of her cast on a plane together. They're currently touring the United States as part of a Crazy Ex-Girlfriend live show.
"Just turned on my wifi on our flight to Chicago and found out that #CrazyExGirlfriend has been renewed for a final season," Bloom tweeted.
The CW would not confirm whether season four would be the last. Crazy Ex-Girlfriend's renewal was announced along with nine other shows by The CW's Mark Pedowitz.
"As The CW expands to a six-night, Sunday through Friday schedule next season, we are proud to have such a deep bench of great returning series for 2018-19. By picking these ten series up for next season, we have a terrific selection of programming to choose from when we set our fall schedule in May, with more still to come," Pedowitz said in a statement. "And I'm especially happy that we'll continue to work with the incredibly talented casts, producers, and writers who create the series our fans are so passionate about."
Brosh McKenna and Bloom have been open about their desire to tell a four-season story.
"It's four at most. It's a series that lives in being finite," Bloom told E! News in November 2016, ahead of the season two debut. "It's because [Aline Brosh McKenna] is a screenwriter. She was like, 'I just want to map out the whole series.' We spent months just marinating the characters and really mapping it out. Our ratings aren't amazing, so I don't think CW would be like, 'Please give us 10 seasons!' It works to our advantage in that sense."
Season three of Crazy Ex-Girlfriend ended with Bloom's Rebecca Bunch pleading guilty to attempted murder and facing prison time. She refused to hide behind her diagnosis of borderline personality disorder to get out of the charges. She's being held accountable for her actions. Brosh McKenna and Bloom were mum about details surrounding the fourth season, but did tease it will see Rebecca starting over.
"I think the next season is about recovery, redemption, possibly recidivism, renewal, rebirth," Brosh McKenna said, "but there will also be retrenchment, retribution—
"It's almost like every season…is in some ways, a new show, because it's a new prism. It's a new lens, she's a different person, there's a different kind of arc, and a different kind of focus. And the idea of…you could see the show as the first three seasons being a prequel to like, 'girl who has nothing restarting her life.' That's many shows out there, right? Someone who was stripped of everything, restarting things and trying to be good. That alone is just the new show," Bloom said.
"That's right. And she's in a different mode at the end of this season. This is the first time we've actually ever seen her truly take responsibility. Responsibility will definitely be another "r" word theme going forward," Brosh McKenna added.
Crazy Ex-Girlfriend will return to The CW.