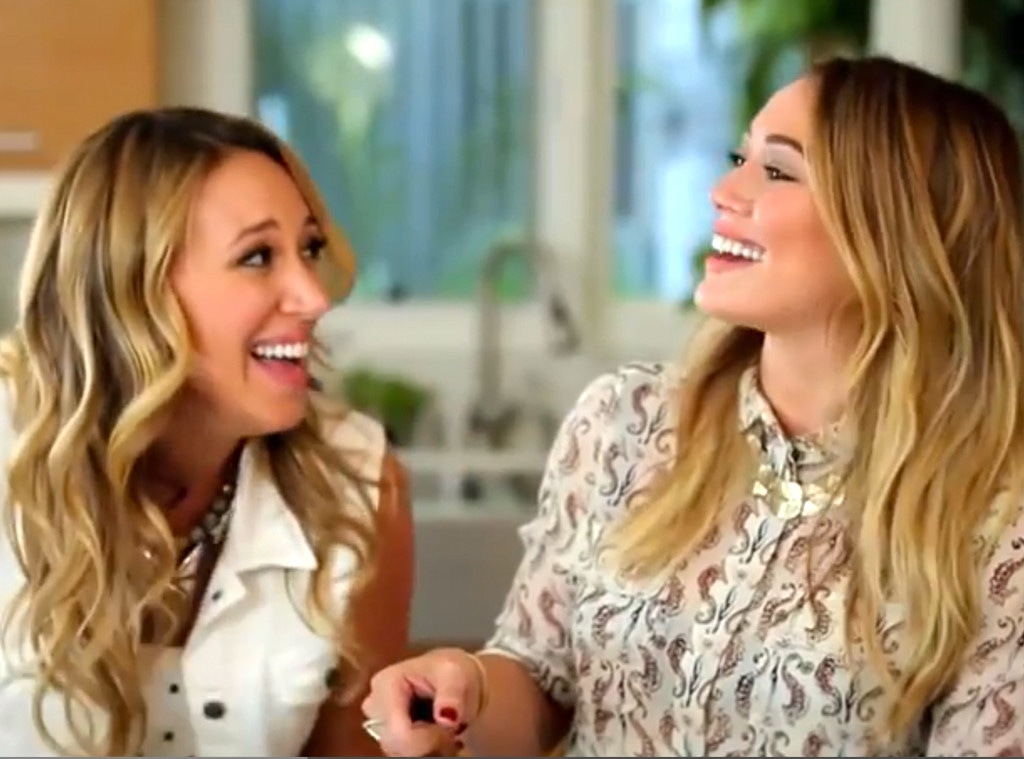 Youtube
Sisters are doing it for themselves!
On Saturday night, Hilary Duff helped spread the love when she threw her sister Haylie Duff a dinner in preparation for the arrival of the actress' second daughter with husband Matt Rosenberg.
On Sunday, Haylie shared one of the few photos that she took from the party, a pic of the event's table setting, which she posted on her Instagram and wrote, "Last night my sister threw me the sweetest celebratory dinner for our new baby girl! AND I hardly took any photos. A good sign of a great evening! Thank you @hilaryduff."
The flowers, which consisted of roses, tea roses and lilies, for the bash were done by Flower Firm Los Angeles.
Guests feasted on an salad that featured apple, persimmon, celery, dates and Parmesan, heirloom tomato caprese, marinara braised meatballs, chicken cutlets and garlic bread.
Although Haylie forgot to take a slew of pics, she did remember to pose for one important pic with the evening's host.
The 33-year-old actress announced in January that she and her husband were expecting their second child.
"Round 2! Ryan thinks our new baby is growing in HER belly! #FamilyOf4," she captioned a photo of her daughter, Ryan Rosenberg, whom the couple welcomed on May 11, 2015.
"Haylie Duff and fiancé Matt Rosenberg welcomed their first child, a baby girl, on Monday, May 11 in Los Angeles, CA," Duff's rep told us at the time. "Both mom and baby are doing great! Haylie and Matt are thrilled to finally meet their baby girl and become a family of three."