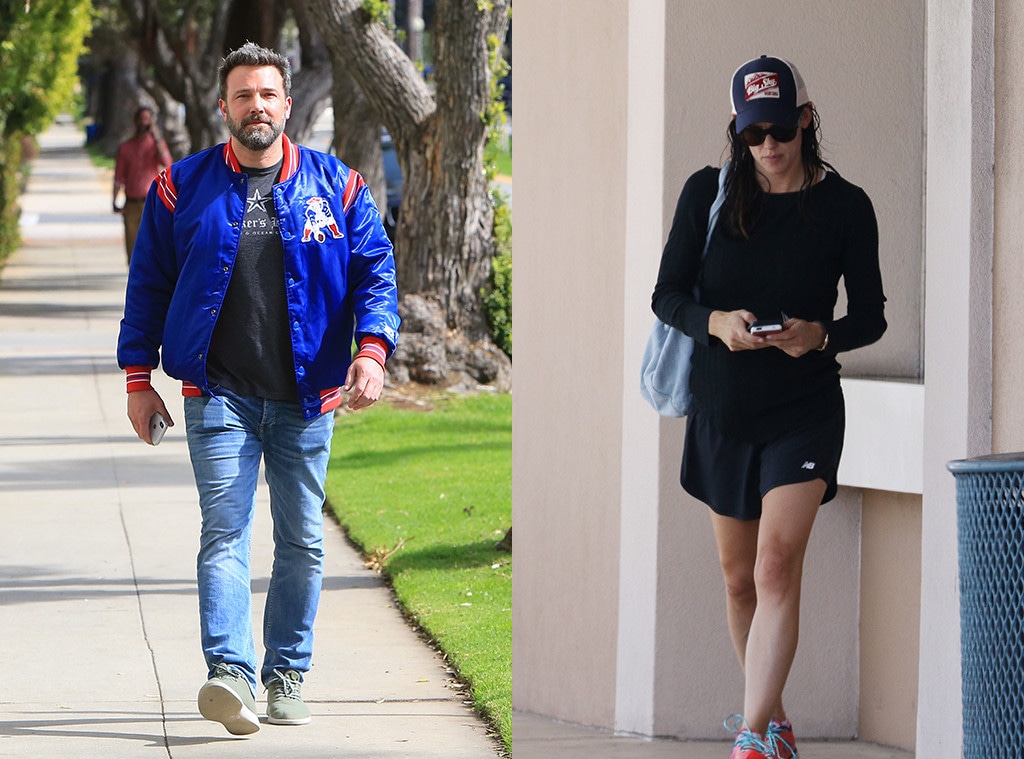 Getty Images, TheImageDirect.com
Jennifer Garner and her kids are spending Spring Break and Easter in Hawaii with Ben Affleck.
Since their 2015 split, the actors have made it a priority to co-parent the kids and have often celebrated holidays and taken trips together with them.
Last week, Affleck's girlfriend Lindsay Shookus joined the actor in Honolulu, where he is training for his new movie Triple Frontier. On Friday, Affleck, Garner and their kids were seen walking in the city. Shookus was not spotted.
"Jen and the kids flew out to Hawaii for Spring Break to visit Ben," an eyewitness told E! News exclusively. "Ben had Good Friday off from filming and spent the day with the kids. They went and saw a movie and then had shave ice and milkshakes after. The kids were happy to see Ben and were holding his hand and hugging him. Jen seemed happy for the kids and stepped back to let Ben have his time with them."
A second source told E! News that Affleck has flown back to the mainland to see Garner and the kids a few times during his training. 
The eyewitness said Affleck is renting a house while Garner is staying at a hotel.
On Saturday, Garner posted on Instagram a photo of herself hiking with Body by Simone founder and celebrity trainer Simone De La Rue.
"Ben and Jen are friendly to one another and amicable in front of their kids," the source said. "They have been hanging out as a family, but Jen has also given Ben alone time with the kids. On Saturday morning, Jen left the kids with Ben and went hiking at Koko Head Trail with her trainer. The hike took Jen over an hour, but she was in great shape and walked very quickly up the stairs to the top. She admired the great views before heading back down. Ben and the kids relaxed at home while Jen was gone."
"Later in the day, Jen met up with Ben and the kids at a local park," the source continued. "The kids played while Ben and Jen sat together chatting. The kids would come up to tell them something and they would laugh hysterically together. They watched the kids climb the structure and have fun before leaving together as a family."