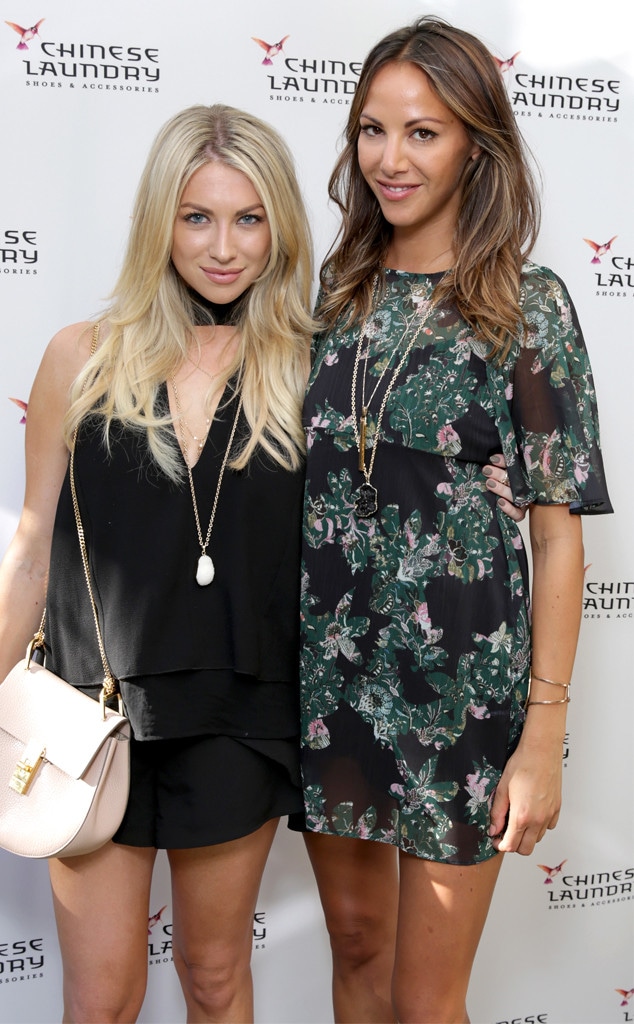 Alison Buck/WireImage
If there's anyone down to call out Stassi Schroeder, it's her longtime pal Kristen Doute.
The Vanderpump Rules castmates sat down for an interview on Stassi's podcast Straight Up with Stassi where Kristen got real about her friend's whereabouts since dating boyfriend Beau Clark.
"You have been M.I.A. since you've had a boyfriend, but we're understanding!" Kristen said, while voicing her support over the relationship. "I am grateful that Carter [AKA, Brian Carter] and Beau are friends, as much as I am grateful that you are happy in your honeymoon phase of your relationship."
Kristen added, "It's the honeymoon phase, there's only one of them! Hopefully you and Beau just stay in a honeymoon phase forever and ever and ever and ever."
In true Stassi form, the reality star was quick to clap back, denying that she's been preoccupied with her newfound romance.
"I sensed this," Stassi said. "I joked about it with [Beau], too. I was like, 'I think my friends are going to get mad at me. I feel like it's coming. I feel like there's going to be an intervention or a talk.' I see you guys a lot! We have group activities all the time."
"Group activities, not girl activities!" Kristen responded.
As E! News previously reported, Kristen, her boyfriend Carter and Katie Maloney initially set Stassi up with her man.
"I just want you to recognize that you and Katie created this. And Carter! You, Katie and Carter created this, so you can't be mad at it," Stassi shot back.
All jokes aside, Kristen told Stassi that she's happy for her, even if it means spending less time with her friend.
"I like that you have a relationship that you're f--cking finally happy in, so we don't want to take away from that," Kristin said. "Everyone has their honeymoon phase where it is like butterflies and all those fun things. I'm happy for you!"