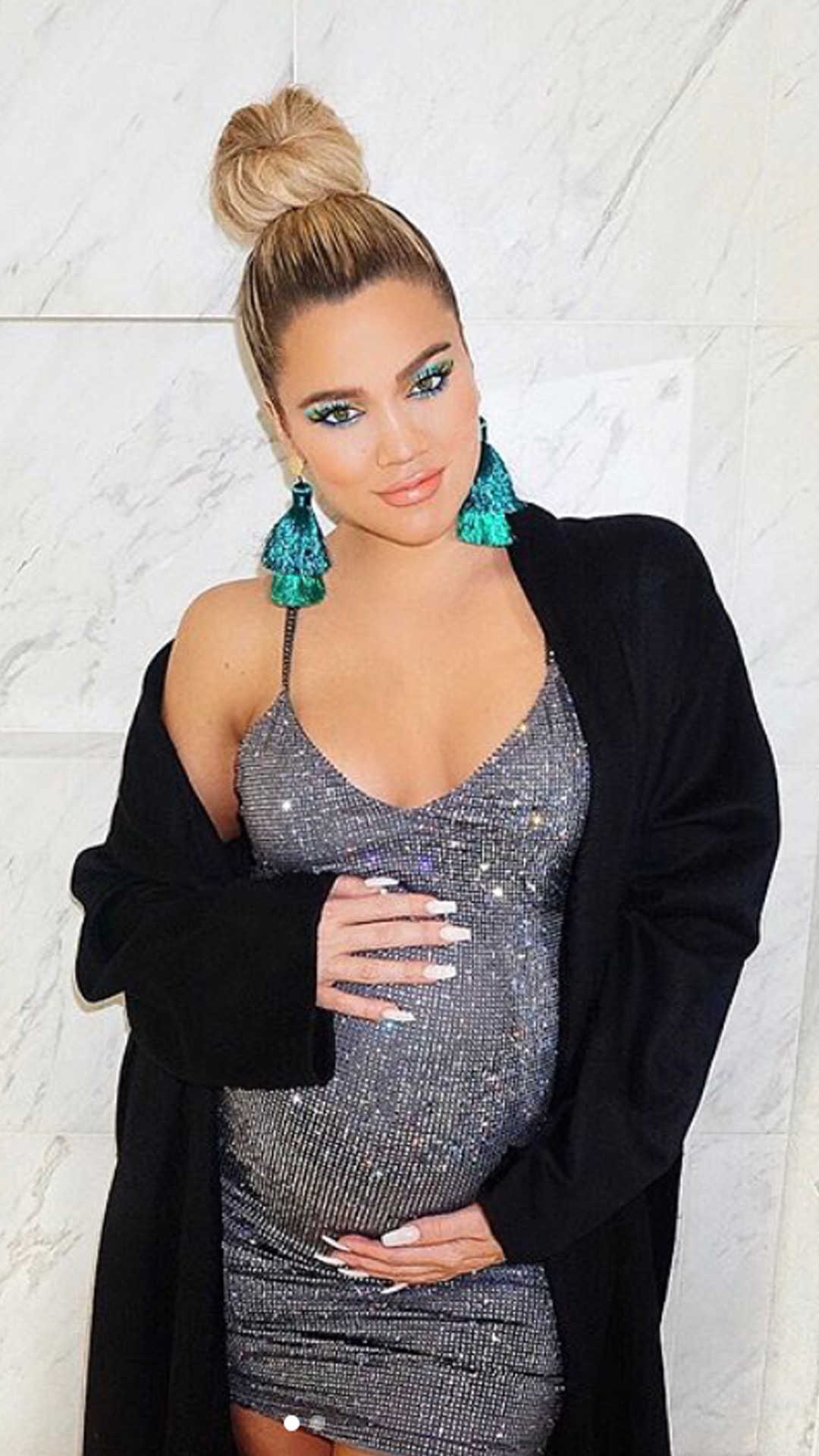 Instagram
Khloe Kardashian is counting down the days until she meets her baby girl.
The Keeping Up With the Kardashians star is expected to give birth to her and Tristan Thompson's first child in the upcoming weeks, but before she does she's sharing details with her fans about her pregnancy and becoming a mom.
"I can't believe my little girl will be here soon! These past nine months have flown by, and I've loved every minute of it," Khloe said in a post on her app this week.
The Good American designer also shared that her pregnancy so far has been "super easy" and she's "beyond thankful" for that.
"After my first trimester everything has been a breeze," Khloe wrote about her pregnancy.
Sasha Samsonova/khloewithak.com
As she prepares to give birth, Khloe also has some fears about becoming a parent. She told her fans that her biggest fear as a mom is that she "won't have time to do it all."
And when it comes to which sister she thinks her parenting style will be most similar to, Khloe said Kim Kardashian.
Khloe is currently in Cleveland, where she plans to give birth to her baby girl.
"It was a mad rush to get everything to Cleveland and ready," a source told E! News last week.
Khloe has been keeping her fans updated on her pregnancy over the last few months. She told her Twitter followers earlier this month, "Been decorating the baby nursery all day! We are so close! Im getting more and more anxious and excited with everyday."
Earlier this week, Khloe revealed what she hopes her baby inherits from both her and Tristan.
When it comes to style, Khloe said she's hoping their baby girl inherits her fashion sense, but wants her to inherit Tristan's dance moves.
Khloe also revealed she wants her daughter to inherit her IQ from both her mom and dad, but shared, "I want maybe TT's IQ and my street smarts."
She then told her fans that she wants her baby girl to inherit Tristan's good looks and charm, sharing, "We are both charming but TT is pretty cute!"
And when it comes to what she would like to pass down to her daughter, Khloe said she would like her baby girl to inherit her patience and work ethic.