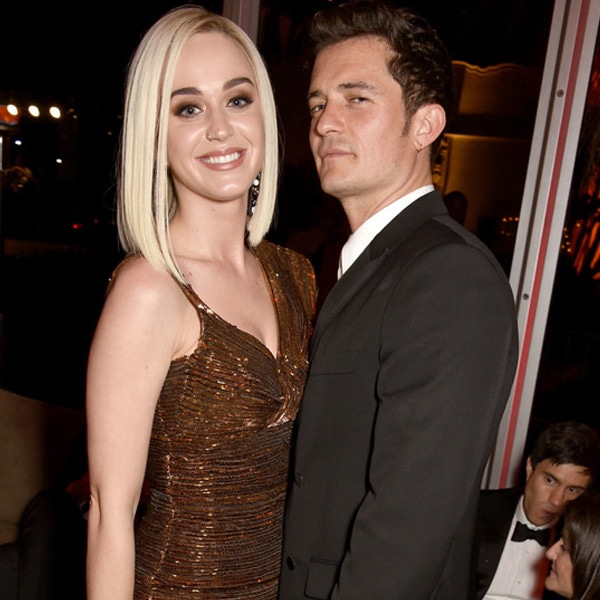 Dave M. Benett/VF17/WireImage
Orlando Bloom's latest Instagram post garnered a lot of attention from fans, but it wasn't just the washboard abs and sun-kissed tan they were looking at—t was a certain someone's comment on his post that caught everyone's interest. 
Pop star Katy Perry saw the actor's sexy photo and wasn't afraid to let anyone know she liked it. 
"Oh hey! I was actually looking for a washboard to do me laundry on," she joked on Instagram. 
Bloom posted the throwback photo as motivation for himself to get back into shape for his new role in Killer Joe. 
"#tbt capetown 'Brian fit' for #zulumovie this photo saved not JUST for vanity but as a lil reminder that I got to that place and I know how to get to that place when I need to get to that place," Bloom wrote in his caption. "Nothing but respect for those who can maintain it I try to stay close which is good because I'm heading back that direction for Killer Joe soon to be at the @trafalgarstudios 18th may."
The on-and-off lovebirds are rumored to be dating again and have been spotted together on multiple occasions after their last split.
Bloom recently flew out to Tokyo for Perry's first show at Saitama Super Arena as part of her Witness World Tour in Asia. The duo seemed closer than ever when on their latest date, the pair were spotted dressed up in Mario and Luigi costumes for a go-kart tour around Tokyo. 
An insider has told E! News they have met under the radar, confirming they never stopped talking and are trying to "keep things between them private."