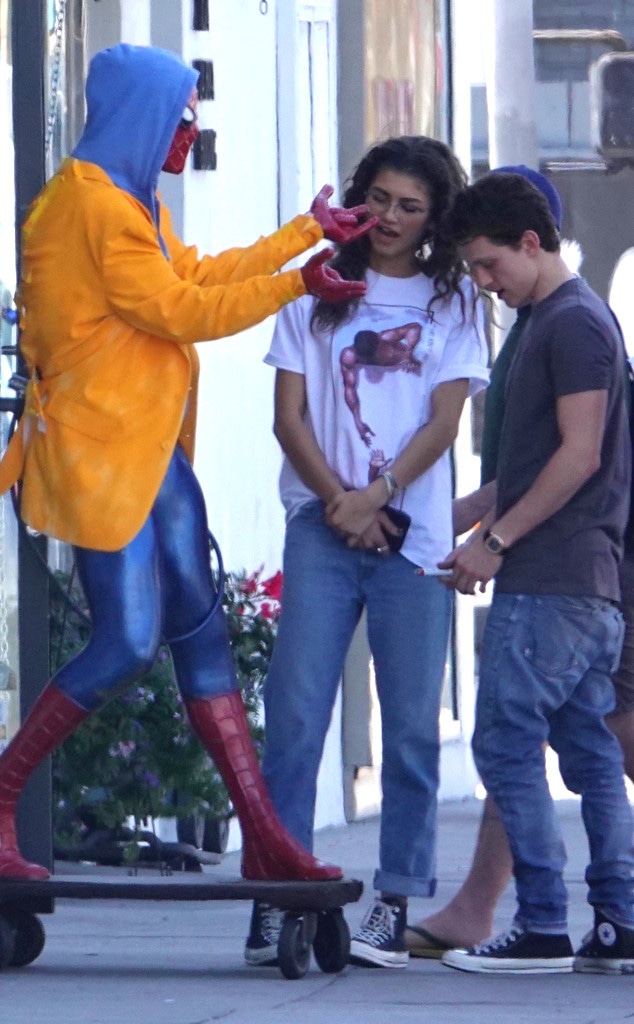 BACKGRID
Fancy seeing you, Spidey!
Spider-Man: Homecoming co-stars and friends Tom Holland and Zendaya were spotted taking a photo with a statue of Spider-Man outside a comic book store in Los Angeles on Thursday.
The 21-year-old actor, who reprises his role of Spider-Man in the upcoming film Avengers: Infinity War, and the 21-year-old actress sparked romance rumors in 2017 but she told Variety that they were just friends.
When asked if there was a romance between them, she said, "No. He's a great dude. He's literally one of my best friends. This past how many months we've had to do press tours together. There's very few people that will understand what that's like at 20 years old."
In February, Tom and Zendaya attended the Burberry show during 2018 London Fashion Week. In March, they sat next to each other at the 2018 Oscars, where both served as presenters.
Also in February, Zendaya posted on Snapchat a video that shows her teasing Tom about the paparazzi attention he attracts.
"I can't take Tom anywhere," she said. "Here we are, just trying to enjoy a little lunch, but no. Every time he's here, paparazzi people wanna find us!"