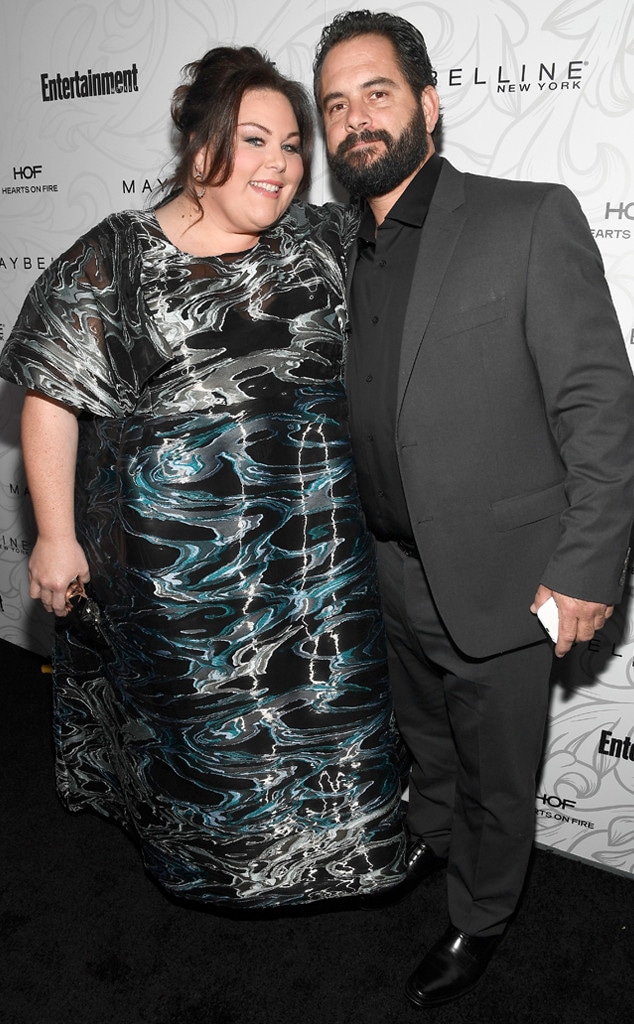 Frazer Harrison/Getty Images for Entertainment Weekly
Chrissy Metz and Josh Stancil have called it quits.
The 37-year-old actress confirmed the break up on Friday's episode of The Wendy Williams Show.
Metz met Stancil on the set of This Is Us, where he worked as a camera grip. When host Wendy Williams asked if the two were still together, the Kate Pearson star replied, "I'm dating myself currently."
However, Metz doesn't have to worry about any awkward run-ins at work. She revealed Stancil "moved onto another show" before they ended their relationship. She also confirmed they're "still friends." 
 "I'm always friends with people who I was previously with, which is important to me, you know?" she said. "Because you care about the person. You don't just, like, dump them off."
"Yes you do!" Williams quipped back.
In fact, Metz said she is still friends with her ex-husband—screenwriter Martyn Eaden. While Metz described him as a "lovely human being," she said the marriage didn't work out because "he wasn't my forever person."
Metz also casually discussed the split with People but suggested she wasn't quite ready to start dating again.
"I want to date. I'd love to meet someone organically," she told the magazine. "But I'm not really in that headspace."
In addition, Metz talked about the importance of self-love in a recent interview with E! News.
"Sometimes it's about focusing on yourself and your relationship with yourself first," she said.