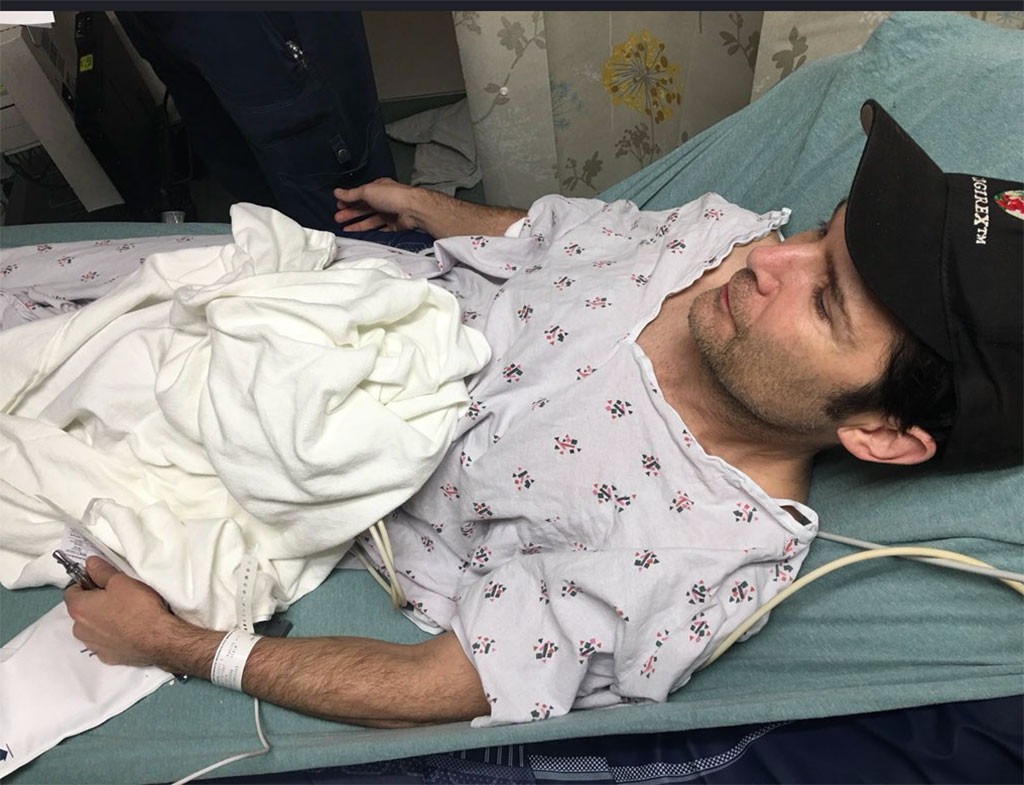 Twitter
Corey Feldman says a stabbing earlier this week left him with the "world's smallest knife wound."
The 46-year-old former '80s child star said he was in a car when an unidentified man opened the door and stabbed him on Tuesday night. Feldman was treated at a hospital and released hours later. His rep said the actor was stabbed with "what they believe to be a needle/syringe," adding, "There was a small laceration, but the main concern was that he might have been infected with poison or a virus."
Police told E! News an unknown suspect opened Feldman's driver's side door and made a stabbing/jabbing move toward the actor's stomach. They said there were no lacerations. Neither the weapon nor any suspects have been identified. 
Late on Thursday, Feldman posted on Instagram a photo of what he described as "THE WORLDS SMALLEST KNIFE WOUND," adding, "OR?!?! YES I WAS ATTACKED 2 DAYS AGO, YES THEY USED SOME SORT OF SHARP WEAPON, AND YES IT WENT INTO MY BODY! THIS IS WHAT THE SCAR LOOKS LIKE NOW, OBVIOUSLY IF IT WAS A KNIFE I GOT VERY LUCKY & IM BLESSED! IF IT WAS A SYRINGE, I WILL PRAY 4 THE BEST RESULTS! GOD BLESS!! #Kids2 #COREYSTRUTHISCOMING #PRESERVEINNOCENCE."
"ON THIS HOLY WEEK ITS NO WONDER THAT I WAS SPARED ONCE AGAIN," Feldman tweeted earlier on Thursday, a day before the Jewish holiday of Passover begins and three days before Easter.
"IM SO LUCKY 2 B ALIVE 2DAY," he said. "I HOPE U ALL CAN APPRECIATE THIS DAY WEVE BEEN GIVEN 2DAY & USE IT 4 GOOD, GOD BLESS."