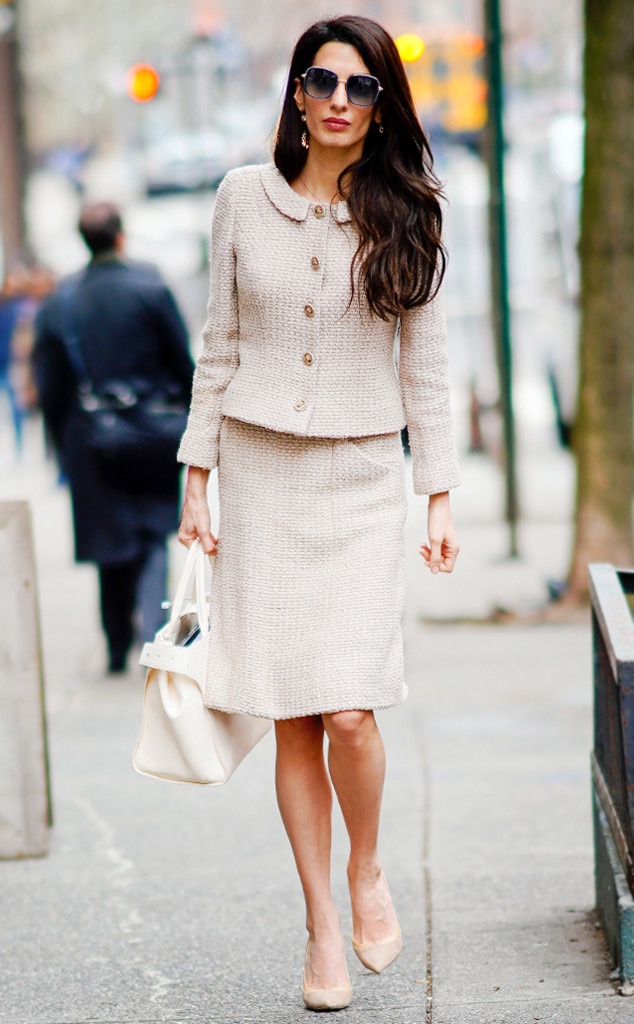 Jackson Lee / Splash News
After a long winter, stars are celebrating sunnier days with new gear.
On the east coast, celebrities like Rosie Huntington-Whiteley are transitioning to the new season by opting for warm clothes with bright hues. On the west coast, however, Hollywood stars like Sofia Vergara are hitting the red carpet in floral dresses that can be worn into summer.
No matter your occasion or the weather of your city, if you're looking for outfit inspiration, there is something for you in celebrity style. Big job interview? Amal Clooney's cream ensemble, reminiscent of Jackie Kennedy's style, is the new power suit. Going out to party? Taraji P. Henson's new take on sleepwear will leave you chic and comfortable.
Are you ready to see what's in store for spring? Scroll through the best dressed celebs below!