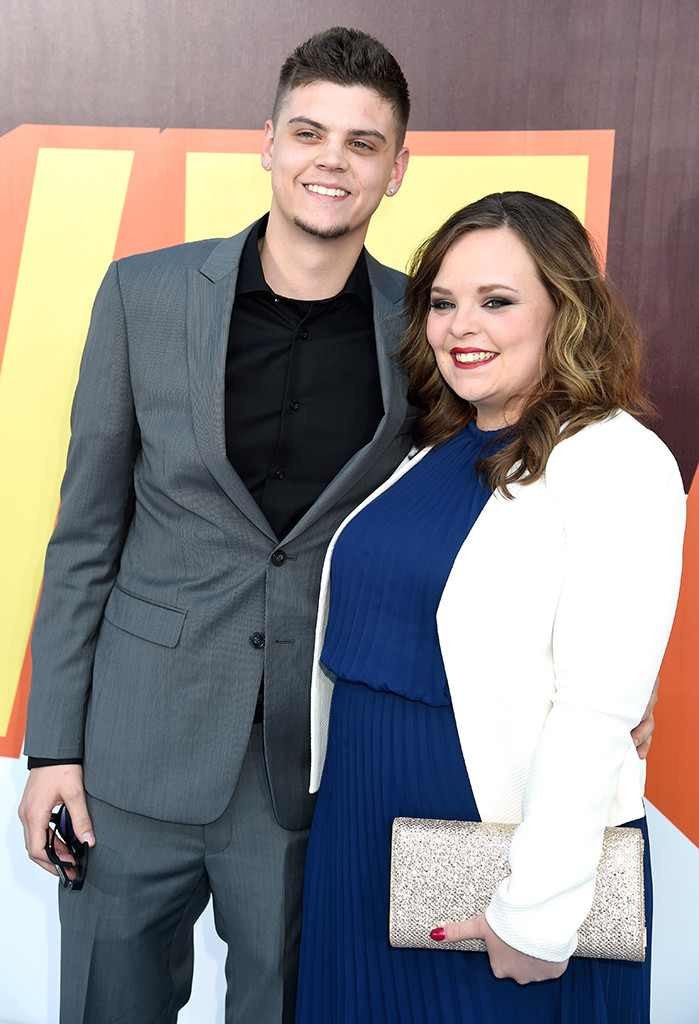 Jeff Kravitz/FilmMagic
Catelynn Lowell is opening up about her life post-treatment.
During an interview on Coffee Convos with Kail Lowry and Lindsie Chrisley, the 26-year-old reality star and her husband, Tyler Baltierra, spoke of how she's adapting to life at home.
"I feel way better," she said. "I did a whole med switch I did genetic testing and found out that the medication I was on for five years doesn't even work for me. So they put me on different medications and they seem to be working really well. It all stems from the trauma in my past, so I'm going to have to keep digging deep into that."
As E! News previously reported in January, Catelynn took to Twitter to reveal that she would be entering herself into a facility for the third time.
Alberto E. Rodriguez/Getty Images
"Well they say third times a charm... I'm going back to treatment people for 6 weeks to work on my trauma and getting on different meds," Catelynn tweeted. "THANK YOU @TylerBaltierra I LOVE YOU SO MUCH!!!!! You are my light!! And nova you are my sunshine #KeepTalkingMH."
While on the topic of mental illness, the couple spoke on the importance of raising awareness.
"I think it needs to be out there," Catelynn revealed. "That stigma needs to go away because people need to talk about it. It's out there and it's real and it affects people, even normal people, people on reality TV, moms, etc."
"A lot of people will comment on social media and they'll just say the nastiest things and it's all through ignorance because they don't really understand the disease or understand the illness," Tyler added. "They keep thinking, 'Oh, you're depressed. Just get up and get a hobby and fix it,' and it all comes out of pure ignorance. The more we talk about it, the more educated people become about it and will lesson that stigma."
During the interview, the pair, who share a daughter, Novalee Reign, revealed that they are definitely open to growing their family.
"I want more kids. I definitely do," Tyler said.
"We definitely want more kids, especially after the miscarriage and stuff," Catelynn added. "We're kind of not rushing into things right now, because we were there, and then I had the miscarriage, and then I just went downhill, so I want to make sure that I'm healthy and happy. I'm still working on myself and then if it comes, awesome."