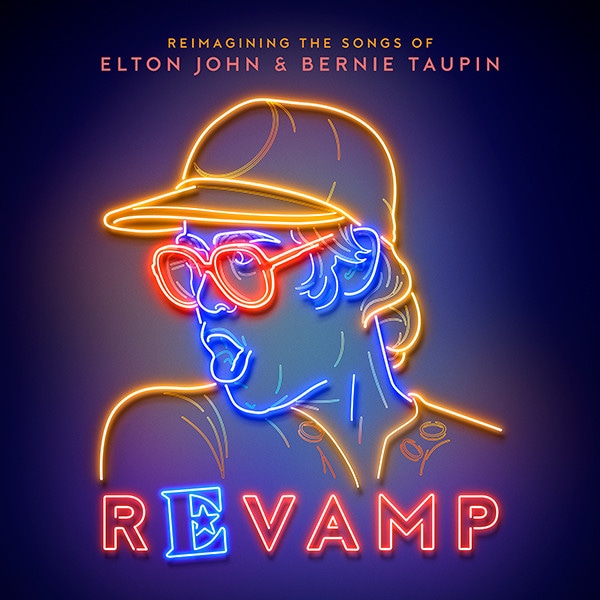 Island Records
Lada Gaga did Elton John proud.
The 32-year-old singer's cover of "Your Song" premiered on BBC Radio 2 Thursday morning, a day after the 71-year-old musician called her rendition "absolutely incredible" on Instagram. "Not easy to cover one of Sir Elton's songs and hold your own, especially on one of his albums," host Chris Evans—not that one—said after its broadcast debut. "But that's not bad at all, is it?"
Gaga's interpretation of "Your Song" appears on Revamp, out Apr. 6. The album features John and co-writer Bernie Taupin's most popular songs reinterpreted and reimagined by today's top musical acts, including Mary J. Blige, Coldplay, Miley Cyrus, Ed Sheeran and Sam Smith; Q-Tip and Demi Lovato's cover of "Don't Go Breaking My Heart" served as the first pre-release single.
"It's always a huge compliment when an artist loves your song enough to take the time and effort to rework it. As songwriters, Bernie and myself are thrilled when singers we admire and respect as much as those on Revamp choose to add their own unique twist in the process. It means that our music is still relevant and ultimately that our songs continue to reach new audiences," John said in a statement. "We're humbled and thank them all for their generosity."
John called in to BBC Radio 2 Thursday to promote Revamp, saying, "We got the most amazing group of people doing our songs on this album...They've all done their own versions of the songs and they've all done brilliantly." Neither John nor Taupin reached out to the artists directly. "We did it through a guy in our organization who sent out requests to these people."
There was one exception, of course. "I called Lady Gaga, because she's a big friend of mine and she's godmother to our children," John said. "She was finishing off her movie [A Star Is Born] and she managed to squeeze that in. Greg Kurstin produced that track. It's just an amazing compliment to us, and I can't thank these people enough...Everyone put their heart and soul into what they think they should sing it like. I started out as a songwriter with Bernie, so when anybody covers your song, it's always a compliment—whether it's terrible, or nice, or music in an elevator. You still get a little bit of a feeling of, 'Mmm, I wrote that.' It's a dream come true."
A country covers album, Restoration, is also scheduled for release on Apr. 6.