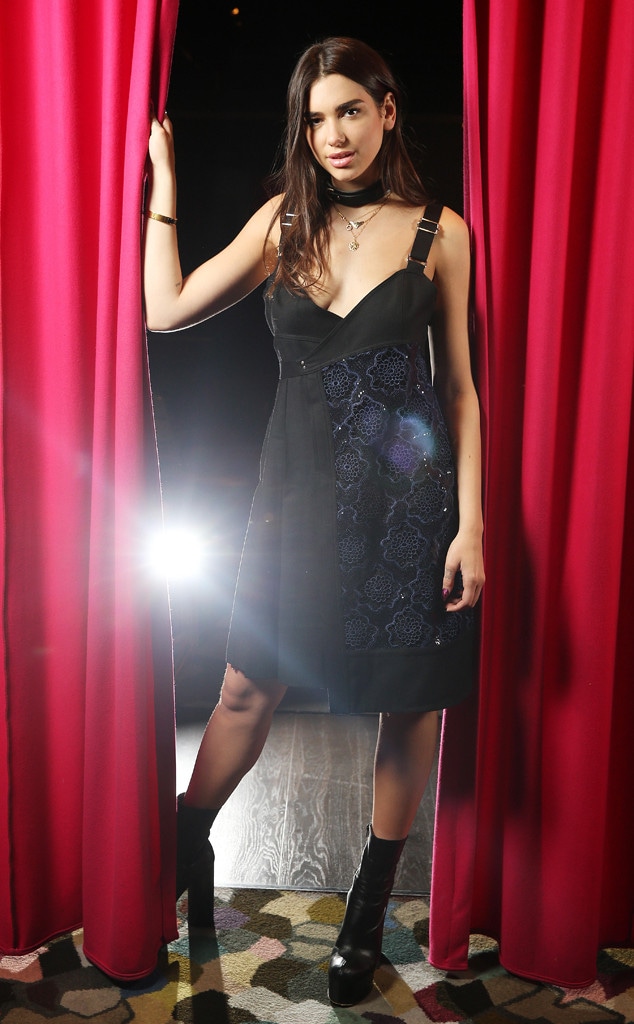 Craig Greenhill/Newspix/Getty Images
Dua Lipa wants to set some new rules in the music industry. 
The 22-year-old England native has taken the world by storm with her hit debut eponymous album. While the burgeoning superstar's time in the spotlight has been bold but brief, Lipa has already pinpointed an inequality embedded in the music industry. 
"For a female artist, it takes a lot more to be taken seriously if you're not sat down at a piano or with a guitar, you know?" she recently told British GQ. "For a male artist, people instantly assume they write their own music, but for women, they assume it's all manufactured."
Lipa understands the stigma all too well—while she does not play any instruments on her album of pop hits, the star is a credited writer on all but two of the twelve tracks. 
Oliver Walker/Getty Images
While the star has not faced any sexual harassment in regard to the current #MeToo Movement, she acknowledges the significance of the moment following behavior that has been long engrained in society. 
"You know, even from school, growing up with kiss chase or whatever, it's been ingrained in our heads that boys will be boys and its harmless fun and no big deal and to brush things off. Like catcalling. To some it might not seem a lot, but it affects your mood, people get embarrassed about the way they dress," she told the magazine. "For lots of females, be it actresses, singers, models, no matter what it is, it's not being able to have the right to dress and wear how and what you want and be taken seriously."
In the meantime, Lipa is forging full steam ahead in her own life, already at work on her second album, which she has described as "dance crying." "It is a pop album that you're going to be able to dance to, but a lot of the songs are sad," she told the magazine. "They're about heartbreak and they're about going through some emotional manipulation. It kind of sucks that that's the thing that triggers my creativity, but happy things don't seem to do it for me."
The May issue of British GQ is available April 5.