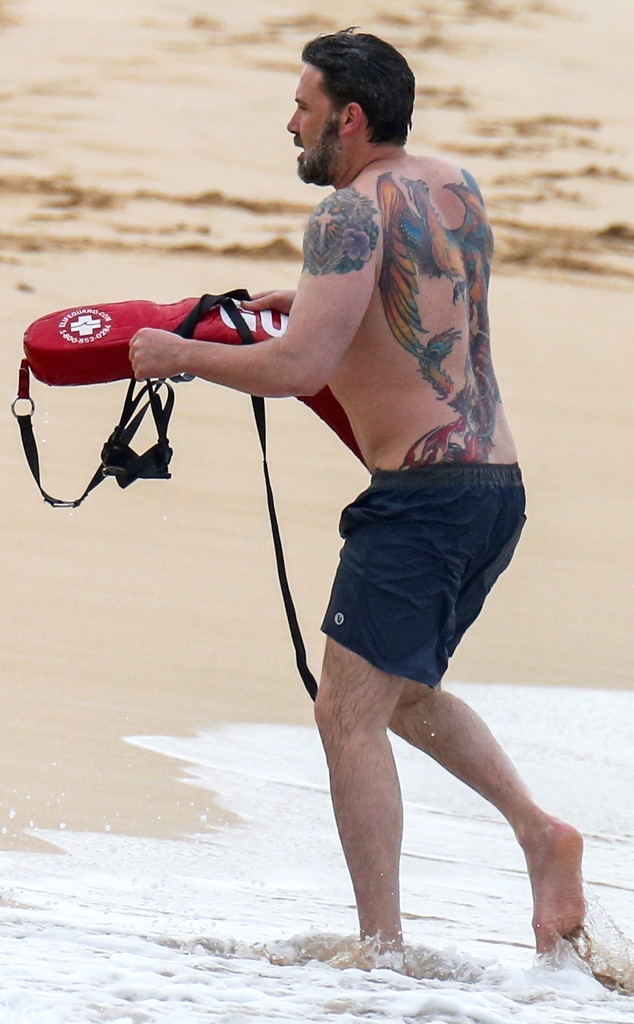 BACKGRID
Sometimes the celeb is the story, but sometimes the story is the story...
Ben Affleck is speaking out after The New Yorker published an article entitled "The Great Sadness of Ben Affleck" last week. Soon after the piece went live, the Internet erupted into a frenzy, alleging that the writer was fat-shaming the superstar.
In the seemingly light-hearted piece, Naomi Fry writes about the now-infamous photos that recently emerged of a shirtless Affleck on the beach in Hawaii, showcasing his phoenix rising back tatt while filming his upcoming movie, Triple Frontier.
In the article, which falls under the website's "Annals of Appearances" section, the writer penned, "His gut is pooching outward in a way that, in a more enlightened country like, say, France, would perhaps be considered virile, not unlike the lusty Gérard Depardieu in his prime but, in fitness-fascist America, tends to read as Homer Simpsonesque."