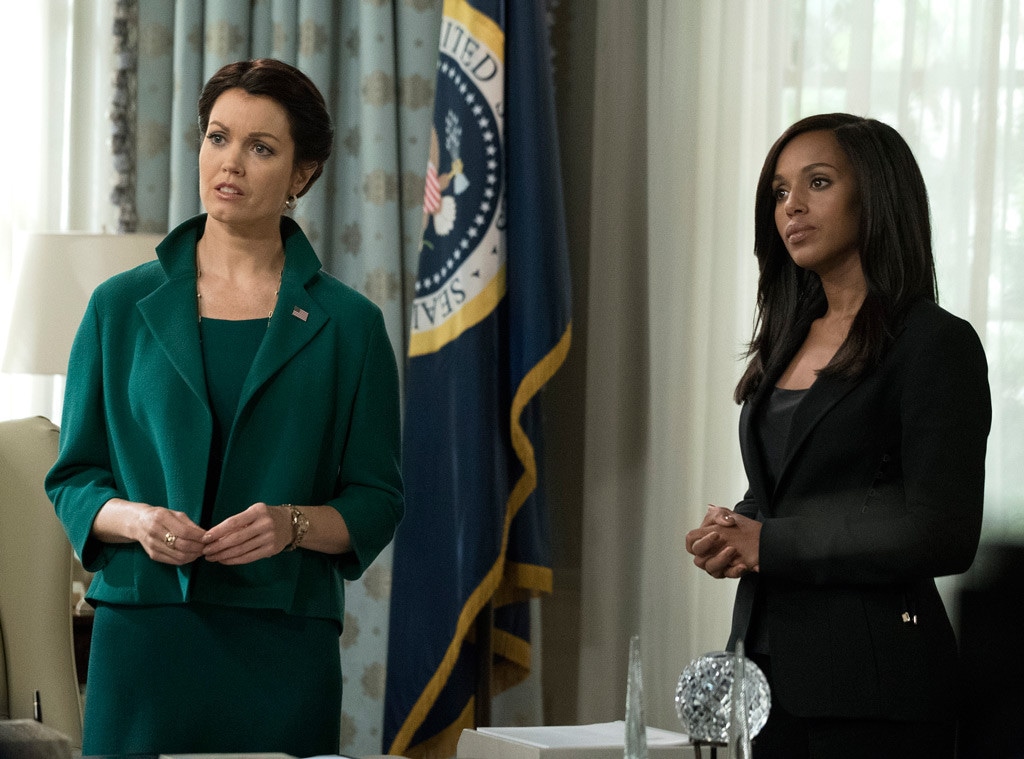 ABC
Whether you're ready or not, it's time to say goodbye to Scandal. The Emmy-winning ABC drama is coming to an end after seven seasons on Thursday, April 19 with "Over the Cliff," an episode written by series creator Shonda Rhimes and directed by longtime Shondaland helmer Tom Verica.
To commemorate the ground-breaking show, ABC assembled its stars (both in front of and behind the camera) to look back.
"There isn't a single feeling I haven't had about the show ending," Kerry Washington, Olivia Pope on the series, said in the video below.
The 18-episode season let the cast and crew have closure, Darby Stanchfield said. "We have gotten the chance to look at each other and say, 'I love you, I'm going to miss you," Guillermo Diaz said.
The cast recorded their interviews before they wrapped filming on March 18, but Scott Foley saw a vision of the future. "I know exactly how it's going to be: Tough," he said about their final day.
ABC's featurette features behind-the-scenes footage, including lots of laughs and smiles. But will there be any of those on-screen for the characters?
"I think everybody deserves a happy ending," Washington said.
"Happy endings in the Scandal universe? We'll see," Joshua Malina said.
Gladiators, fans of the show, get their dues in the special video as well. "There's a family you're born into and there are families you find, and this is a family that found me," Washington said. "And I'm really grateful."
Click play on the video above to see what the cast predicts will happen to their characters and know this, "The only human that's guaranteed to have a happy ending at the end of Scandal is Shonda Rhimes," Washington said.
Scandal airs Thursdays, 10 p.m. on ABC.