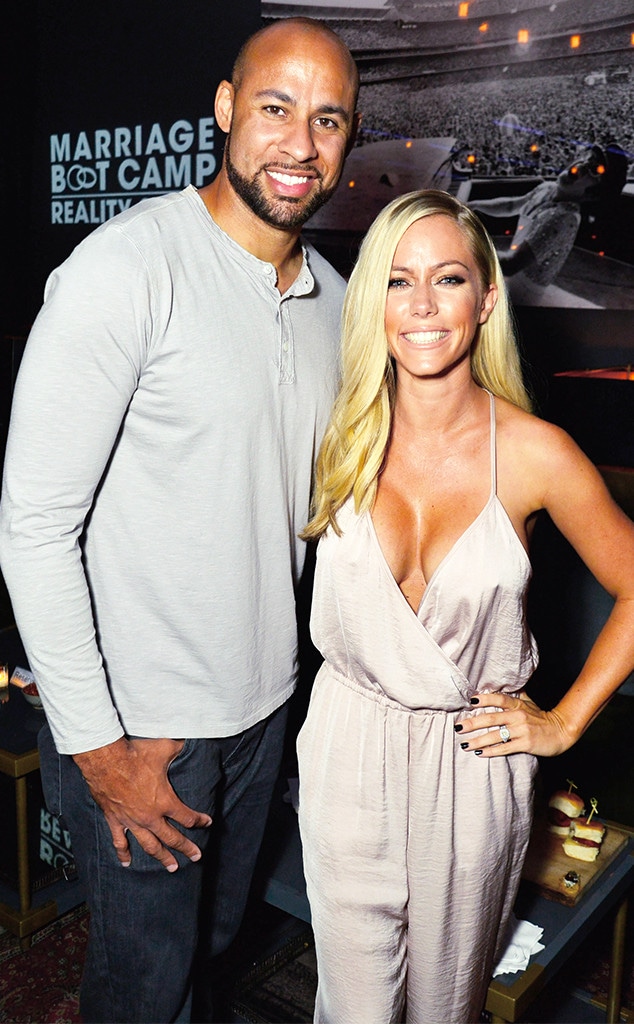 Jerod Harris/Getty Images for WE tv
Kendra Wilkinson-Baskett has come to the realization that she's in over her head. 
As the former Playboy model continues to grapple with ongoing issues in her marriage to Hank Baskett, multiple sources shed new light on the final straw that has led her to considering divorce. 
"Everything came really quickly for Kendra in the beginning, the show, marrying Hank, the kids," an insider tells E! News "It all happened really fast for her. Through the years she really tried to make it work with Hank but at this point there's really no coming back from this latest divide." 
Our source denies Hank's 2014 cheating scandal is to blame, saying, "He's actually a great dad and has been getting a bad rap lately. He always let Kendra do whatever she wanted and was always supportive of her career choices."
"Meanwhile," the source adds, "Kendra worked and he was at home taking care of the kids. He's a really good dad. He thought letting Kendra do the Las Vegas gig would make her happy, but ultimately it's drawn them farther apart. They've had massive issues for years and everything is just coming to a head now."
Despite the turmoil, Kendra and Hank continue to put on a united front for the sake of their family. The reality TV star was photographed picking up groceries with Baskett and their two kids, 8-year-old Hank IV and 3 year-old Alijah, in Calabasas on Wednesday.  
Jerod Harris/Getty Images for Knott's Berry Farm
A separate source echoes prior insider knowledge that revealed Wilkinson's plans to file for divorce in the near future: "Kendra has met with lawyers and is proceeding with the divorce. It is happening very soon."
"Things have gotten very bad between her and Hank and she has lost all trust," the second insider shares. "She wants things to be very amicable and graceful for the sake of their kids, but also wants things to happen very fast."
Just days ago, Kendra posted a plethora of cryptic messages about her personal life on social media. "Life isn't making any sense to me right now," she wrote while also confirming she removed her wedding wing.