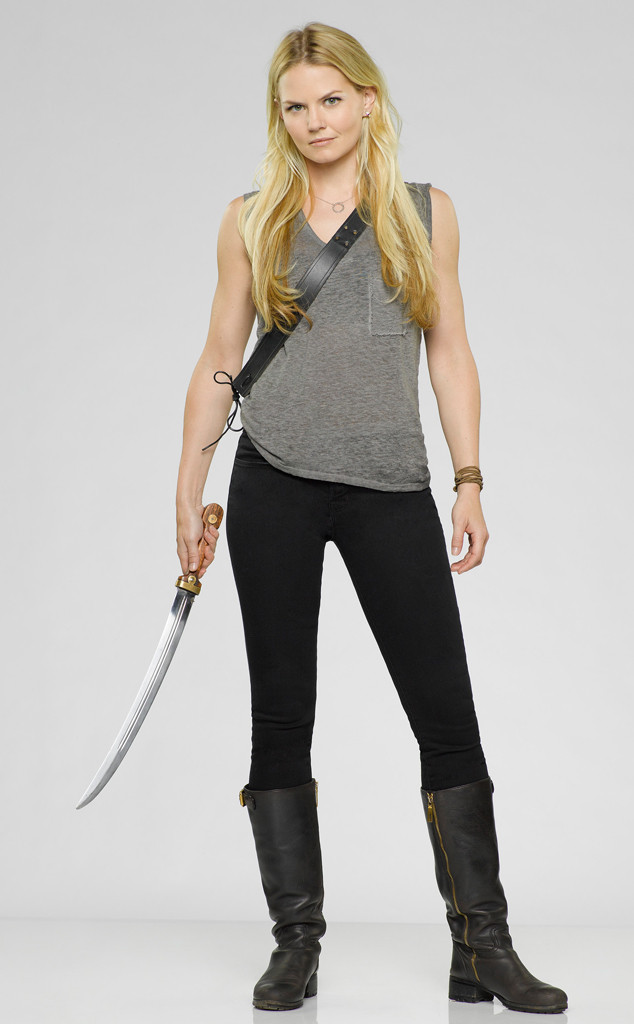 ABC
Jennifer Morrison returned to Once Upon a Time for one more swan song. Hey, let us have this pun one last time.
Morrison returned to the fantasy drama for its series finale and documented her time on set on Instagram. Morrison played Emma Swan on Once Upon a Time for seasons one through six and appeared in an episode of the currently-airing season seven.
"That's a wrap! Wow! What a journey," Morrison posted after finishing her last day (for real, unless there's a TV movie or revival down the line) on Once Upon a Time. "Thank you to everyone in the cast and on the crew for making my last day so special. #emmaswan will live in my heart forever. And I will be forever changed by #onceuponatime thank you to #StevePearlman for the very, very kind words at wrap today. It really meant a lot to me. Cheers to spreading the magic!"