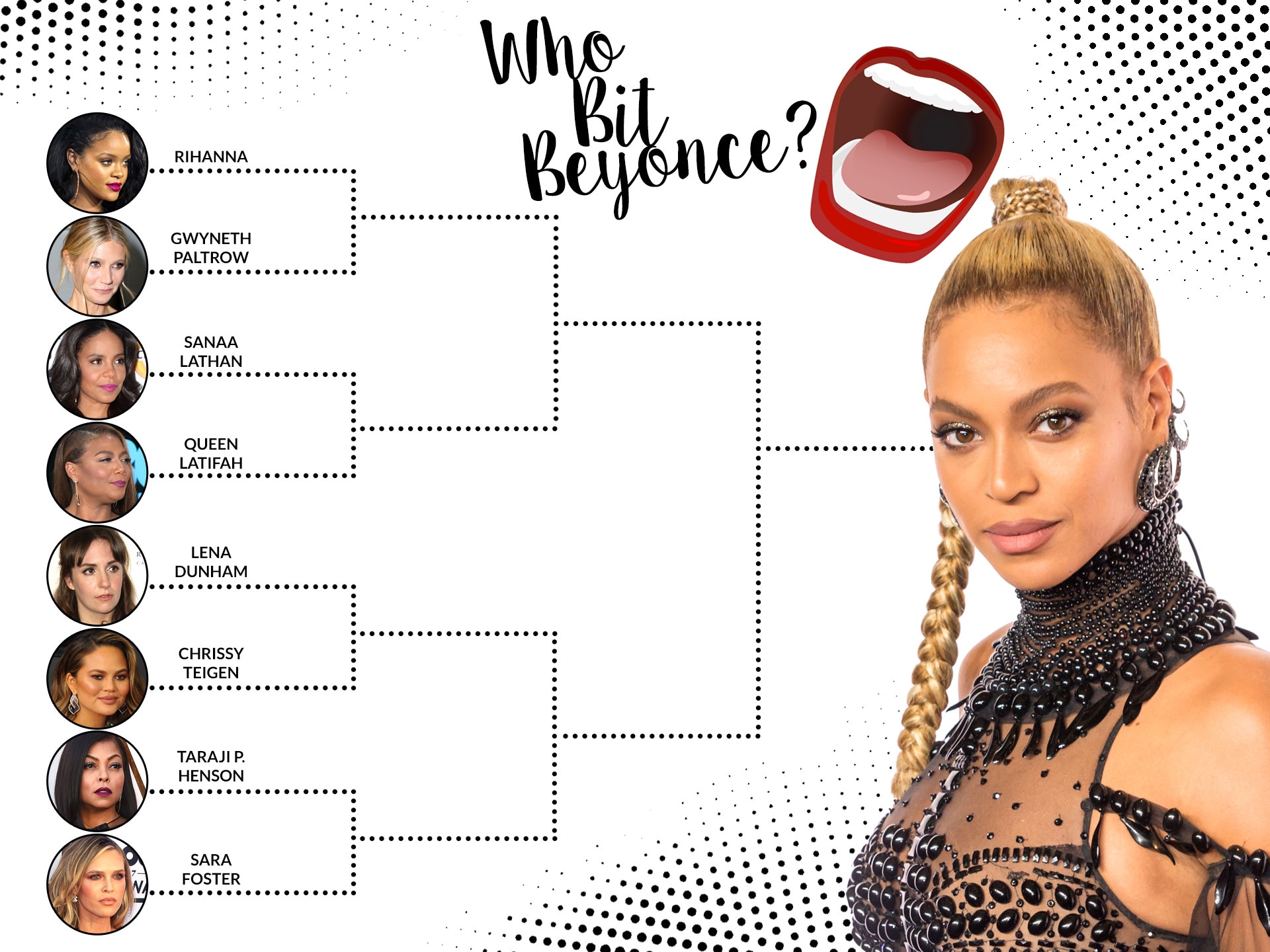 E! Illustration
College basketball is cool, but finding out who bit Beyoncé is cooler.
Ever since Tiffany Haddish claimed in GQ's April issue that a drugged out actress bit the "Crazy in Love" singer in the face, pop culture fans have been asking one very important question: Who could do that?
Three days later and the Beyhive is left wondering who they can trust, who is innocent and who is holding the big secret.
"This is like the modern day 'Who shot J.R.?'" Chrissy Teigen recently joked with Today's Kathie Lee Gifford and Hoda Kotb. "Listen, I think we've all done things under the influence. It's not who I thought, I will say."
While Chrissy is keeping her lips sealed and not revealing the Hollywood star, others are heading to social media and making it clear they are not responsible.
At the same time, we totally get why the celeb in question may not want to reveal themselves. After all, it's party foul with an A-list twist.
Ultimately, we decided to have some innocent fun and create a March Madness type bracket for fans to fill out.
We're not saying it's going to reveal the truth once and for all. But gosh darn it, we might as well have some fun before a brave Hollywood star reveals the truth.
So, who's ready to play?