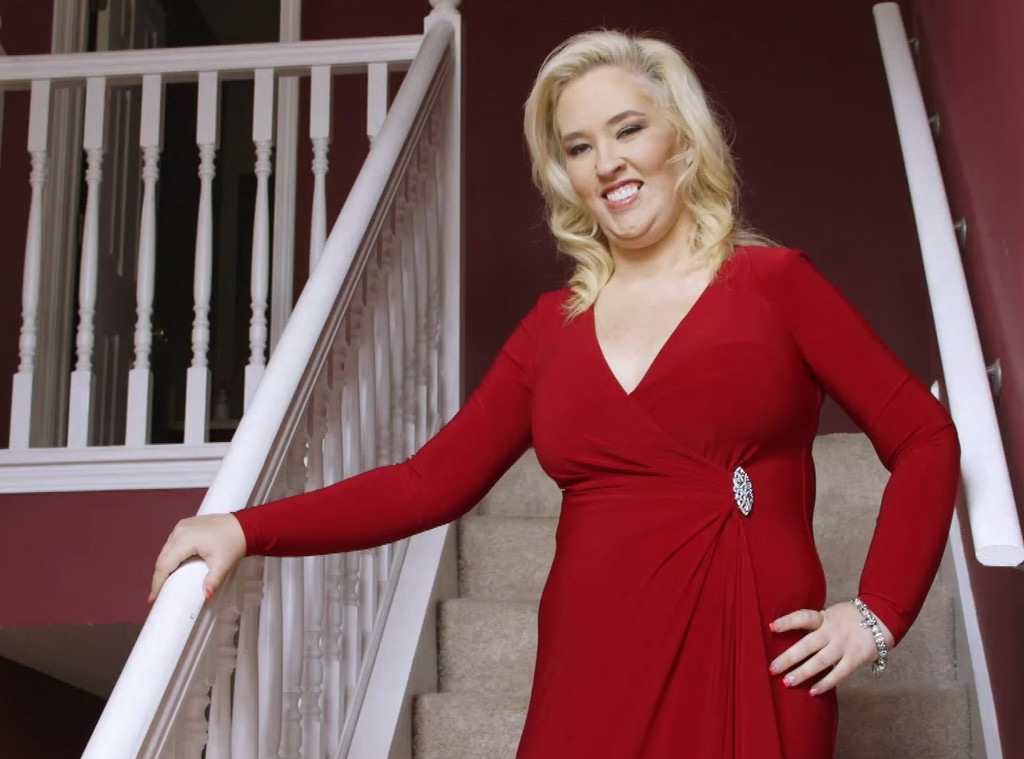 YouTube
It's been exactly one year since Mama June debuted her weight loss.
For months, cameras documented June's health and fitness journey on her reality show, Mama June: From Not to Hot. After undergoing surgery, working out and eating healthy, June, who started her weight loss journey at a size 18, showed off her size 4 figure on the March 2017 season finale of the reality show.
"I've worked by ass off, working out, eating healthy and now it's like everything's coming full circle and I'm becoming the person on the outside that I've felt like I was on the inside," June said on the show.
She also explained her motivation behind losing weight and getting healthy on the episode, sharing, "My goal when I first started this weight loss journey was to make Sugar Bear kind of jealous. But it's no longer about revenge. Doing all the surgeries really took a toll on me—not just physically, but emotionally."
So in celebration of the debut anniversary, let's take a look back at June's health and fitness journey over the past 12 months.
Jason Winslow / Splash News, Splash News
Just over a month after her debut, June was down to 137 lbs. and decided to celebrate with a second Baywatch-themed swimsuit shoot, the original photo shoot (left) took place in 2015.
E! News learned at the time that June wanted to show off her body in time for summer. Additionally, she thought that offering a before and after look at the first time she did the shoot two years earlier would show how far she's come on her journey.
In August, a photo was released of June modeling a skintight LBD, showing that she had maintained her weight loss.
Three months later in November 2017, June was spotted looking slim in Atlanta, Georgia, proving once again that she was continuing to stay focused on her health and fitness journey.
In January, June stopped by E!'s Daily Pop and gushed over her new boyfriend. She told co-hosts Justin Sylvester and Morgan Stewart, "He is very, very awesome. He actually restored my faith and the girls' faith in men. It's the little things...he is above and beyond anything that I could ever expect."
When asked if her ex Sugar Bear has met her new boyfriend, June said that he has but she doesn't "care" what he has to say about her new relationship.
"As long as I'm happy and the girls are happy at the end of the day, that's all that matters to me," June said.
Viewers later saw June introduce her new boyfriend, Geno, to her daughters on her reality show.
So will she ever go under the knife again? That would be a "hell no," according to June.
"I did what I wanted to do and that's it!" June told In Touch magazine in February. She also shared, "People think that I'm going to gain the weight back. But hello, I've almost been at this [weight] for a year and a half and I'm not gaining! My current weight is like 165 to 170. I just try to watch what I eat and exercise when I can. I don't ever want to go back."