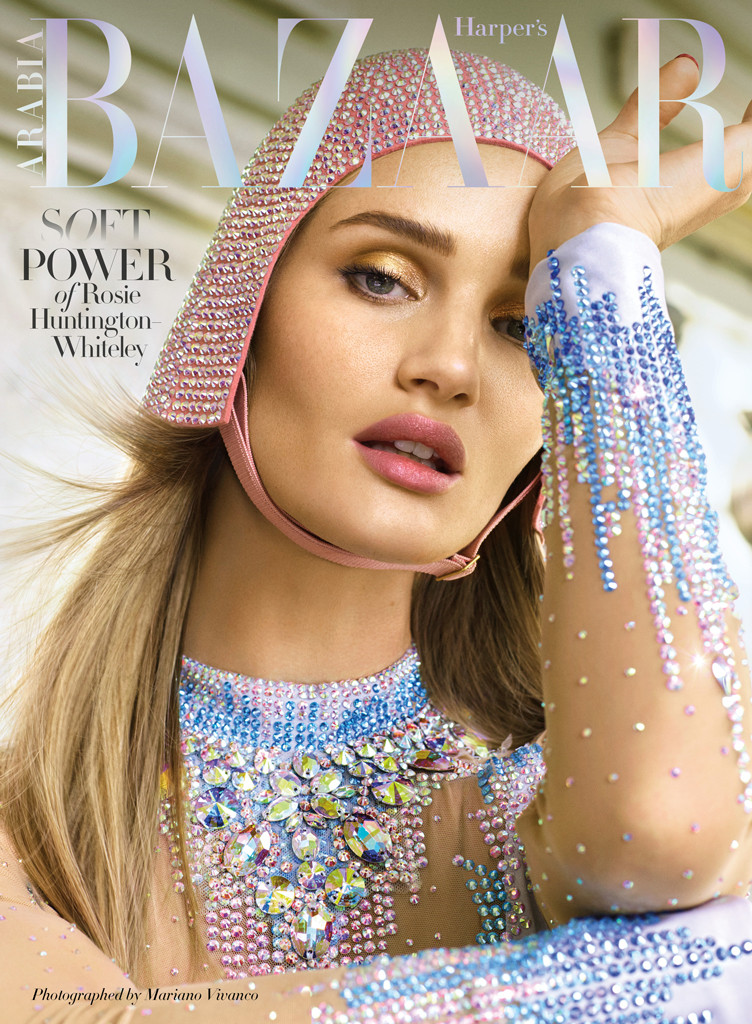 Harper's Bazaar Arabia/Mariano Vivanco
While it might appear that supermodel, actress, and new mom Rosie Huntington-Whiteley has mastered the art of balancing work and family, she says that's not quite the case.
The former Victoria's Secret angel graces the April cover of Harper's Bazaar Arabia and opens up about social media, the #MeToo movement, modeling and motherhood inside the magazine.
It was just about 10 months ago that Rosie and fiancé Jason Statham welcomed their first child together, a baby boy named Jack. Following Jack's birth, Rosie chose to focus on her family rather than immediately dive back into work.
"I took a bit of time off and had my baby; I tried to take the time at home to enjoy those first special months with my family," she tells the magazine. "I have a wonderful personal life with lots of love and fun."