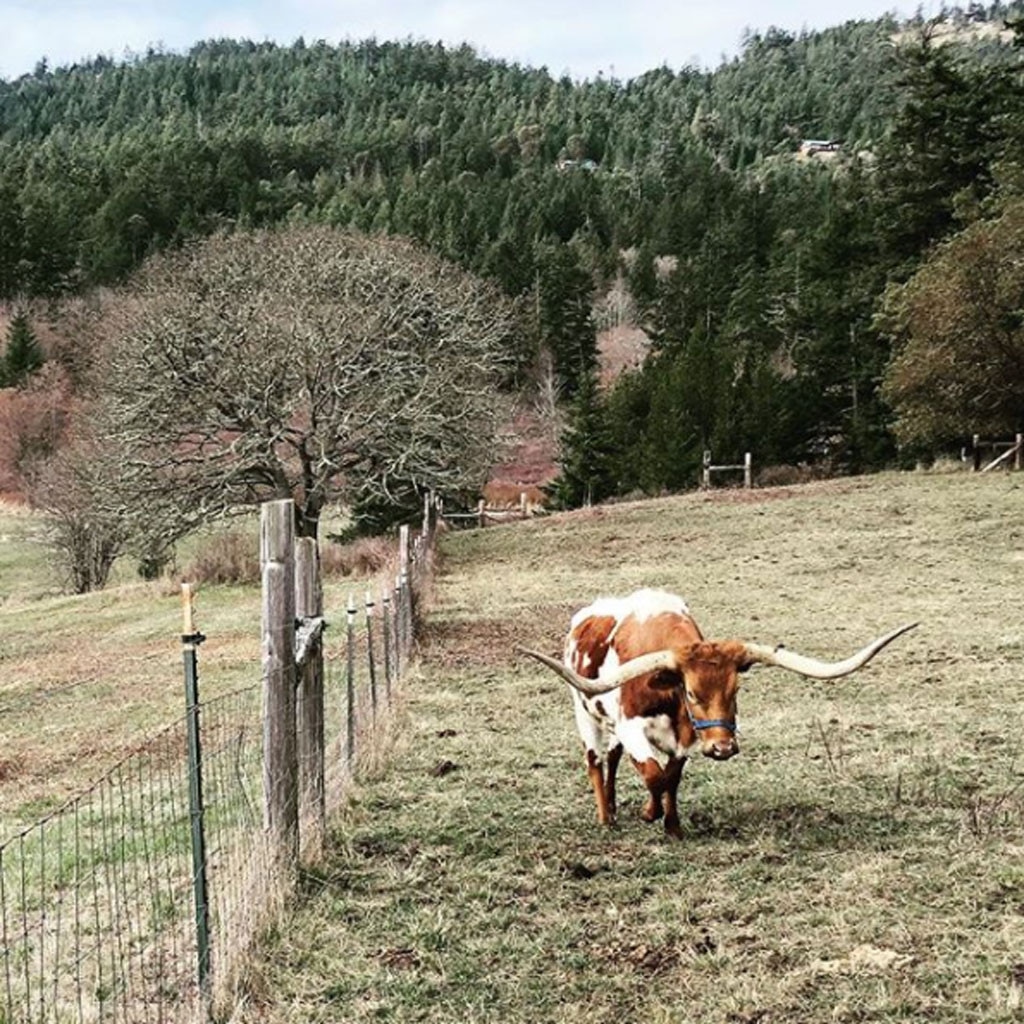 Instagram
Chris Pratt has a new lady in his life.
The Jurassic Park star shared on Instagram on Wednesday a picture of the newest addition to his farm on the San Juan Islands, Washington: a longhorn cow. She joins his other animals, which include sheep.
"Love at first sight," he wrote. "This good lookin' lady is from the great state of Texas. She's adjusting quite well to life on the farm. Welcome home Baby Girl! #farmlife #texasgirl."
In the months since announcing his divorce from Anna Faris, the actor has shared other photos of the animals on his farm.
And his son, Jack, loves the farm life too!
Pratt recently shared a photo of the five-year-old wearing his dad's boots that are nearly as big as him.
He captured the sweet moment and captioned it with lyrics from the Rodney Atkins song "Watching You," saying, "I wanna be like you and eat all my food and grow up tall as you are."