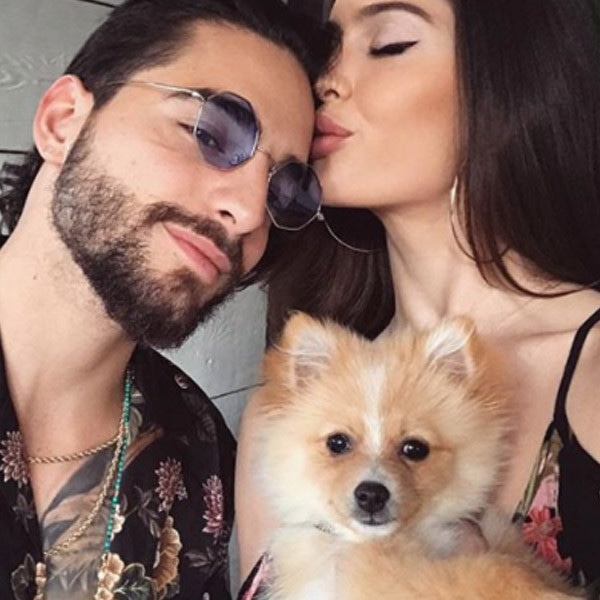 Instagram
Matching tattoos? Check. Dog together? Check. What's next? Special mementos, maybe?
Maluma and Natalia Barulich are rocking matching diamond bracelets, and they have a special meaning. 
The Guess model took to Instagram Story to share their new stunning accessory. 
"Bulletproof love" she captioned the black and white photo which showcases the diamond encrusted bullet bracelet. 
The couple also has an adorable Pomeranian named Julieta, who also has her own Instagram account full of cute photos of both Maluma and Barulich with the cute pup. 
Recently, the pair got infinity signs on their left thumbs. The model recently shared a photo on Instagram of their permanent ink.
"We have a great time together, we have fun, we love each other, and we also support each other," the singer said to Telemundo's Al Rojo Vivo. "I think those are the fundamentals. It's the most important thing. Right now, we're dating. We like what we have, I like her company, and she supports me and loves me, so you're all seeing me like never before."
These two lovebirds met on the set of the singer's music video for "Felices Los 4," and began quietly dating ever since. 
We can't get enough of this couple!