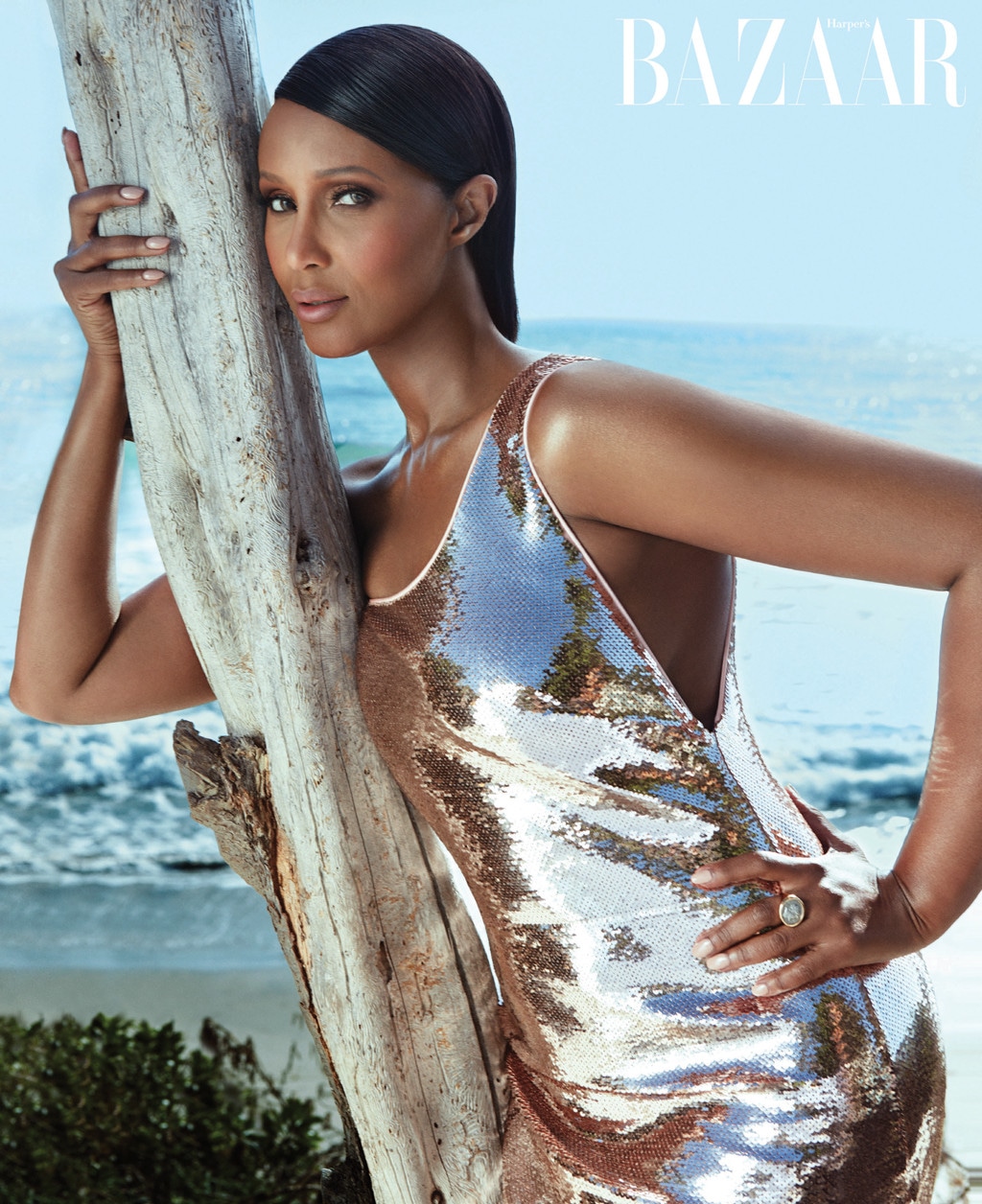 Dennis Leupold for Harper's BAZAAR
Iman is taking a stand for up-and-coming models of color.
While brands like Adidas, Chromat and Christian Siriano were celebrated for their recent efforts in diversity, the 62-year-old iconic model told Taraji P. Henson for Harper's Bazaar April 2018 issue that it's not enough. The fashion industry may be progressing towards adequate representation of all races, but it isn't where it needs to be or, surprisingly, where it was.
"There were more black models working back when I started than there have been recently," she said, referring to her rise to fame in the late 1970s. "So Bethann Hardison, Naomi Campbell and I got together a couple of years ago to raise awareness about the need for diversity in fashion. We talked about it in the press and to the CFDA, and I think we're seeing the change on the runways and in campaigns."
Asking designers to step away from the current model prototype—tall, thin and white—doesn't come without resistance. There's always a chance that the model's vocal stance or Somali-American identity will stop a designer from working with her, even despite her success. 
Dennis Leupold for Harper's BAZAAR
"If a designer boycotts me, I should boycott him," the Iman Cosmetics mogul shared. "I'm not going to buy a bag from someone who doesn't use black models. We should celebrate and highlight the people who actually step it up."
Acting as somewhat of a big sister to the industry, speaking from her experience, her request for diversity doesn't stem from self-interest. She made it. Her résumé is a long list of campaigns and catwalks that would make a model hopeful refer to her as role model with little or no thought. Simply put, when someone asks whether she want a seat at the table, she responds, "F**k the table—I can buy my own table."
Dennis Leupold for Harper's BAZAAR
Opening doors for models of all backgrounds is her motivation. And, in true model fashion, she's going to do it with style.
"I've always lived by the philosophy that in a world full of trends, I want to remain a classic," the icon stated. "True style is like a great black-and-white picture: It never looks dated."
After 42 years as a model, neither will she.