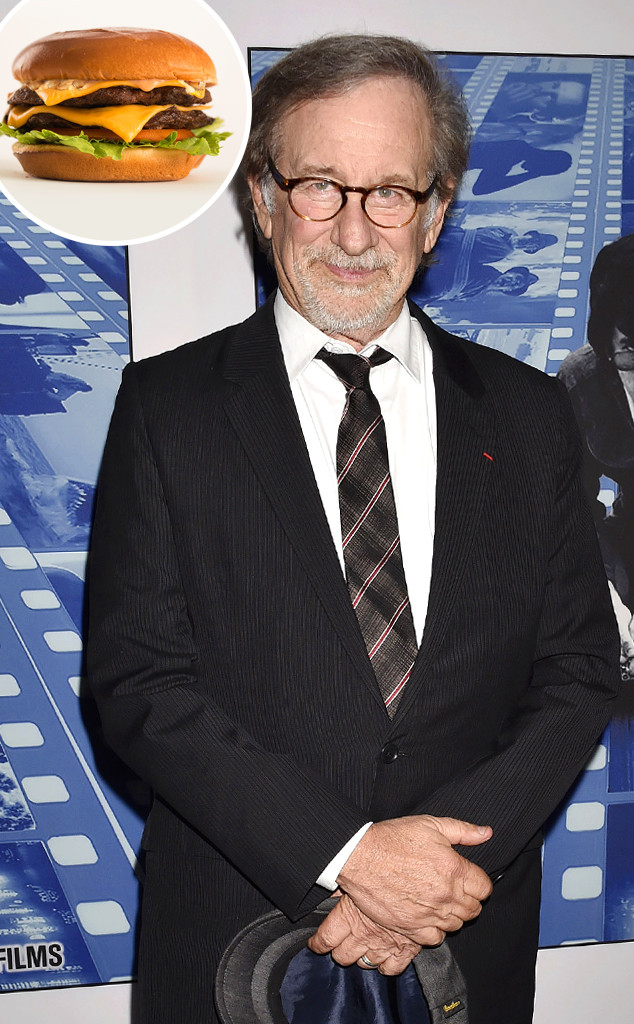 Jeffrey Mayer/WireImage; Carl's Jr.
Carl's Jr.'s "SpielBurger" is a no go.
Steven Spielberg issued an official statement telling the fast-food chain to "cease and desist" in a video shared on Twitter.
"It has recently come to my attention that Carl's Jr. wants to rename their charbroiled sliders 'SpielBurgers' and they're pretty good, but I'm passing," the producer and director announced, officially ending the chain's publicity campaign.
The Ready Player One director's statement comes after the team at Carl's Jr. revealed that they would honor the "legendary director" by renaming their charbroiled sliders, despite not obtaining his approval. In their words, Spielberg "hasn't signed off yet, but we assume he's cool with it."