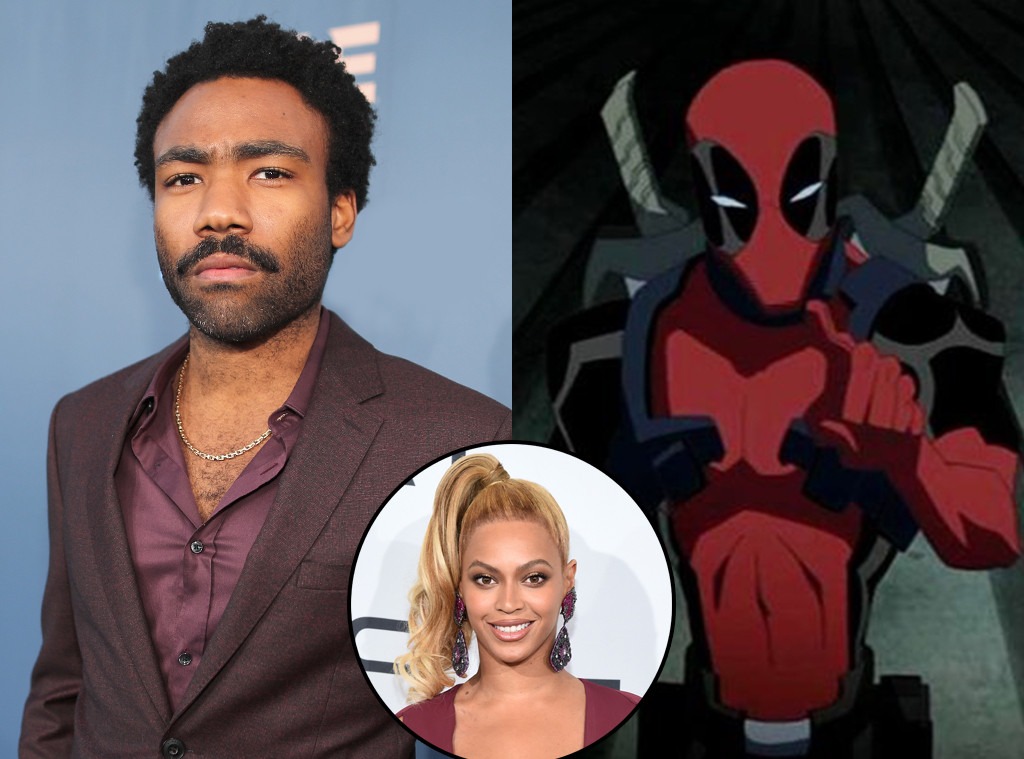 Getty Images
Donald Glover's axed Deadpool TV show could have contained some very topical humor.
Last year, FX Networks announced it had ordered a new FXX animated adult comedy series about Deadpool, co-created by the Atlanta actor and his brother Stephen Glover, who writes and produces his dramedy series with him. This past weekend, FX said, "Due to creative differences, FX, Donald Glover, Stephen Glover and Marvel Television have agreed to part ways" on the show.
On Tuesday, Donald took to Twitter to explain his side of the story, saying, "for the record: i wasnt too busy to work on deadpool."
He also posted several pages from a satirical script for an episode for the series, titled "Finale," which is peppered with plenty of name-drops, as well as references to celebrity news events as recent as this week.
At one point, Deadpool reads news on his phone and exclaims, "Sanaa Lathan bit Beyoncé's face!"
"Wait," he then says. "Oh thank God. It was Jennifer Lawrence. I already hate her. It's fine."
Comedy star Tiffany Haddish recently told GQ magazine that an actress "bit Beyoncé on the face." She did not name the person. Her words sparked an online investigation by fans. TMZ reported that the actress was Lathan and that she did it playfully. She denied involvement, tweeting, "Y'all are funny. Under no circumstances did I bite Beyonce and if I did it would've been a love bite." Lawrence was not named.
In the episode, Deadpool travels to Africa to protect the world's last male northern white rhino, Sudan, who died last week.
"Do you think they cancelled the show...cause of racism?!" Deadpool asks. "Yeah, but all the writers were black. The references were pretty black, too. I heard they went over lunch budget ordering Jamaican food at least once a week."
The episode's script also contains references to President Donald Trump, Black Panther, Taylor Swift and Facebook's recent privacy scandal. 
Donald and Beyoncé are actually working together on a project; they are voicing Simba and Nala in Disney's 2019 Lion King live-action reboot, although they likely will record their parts separately.