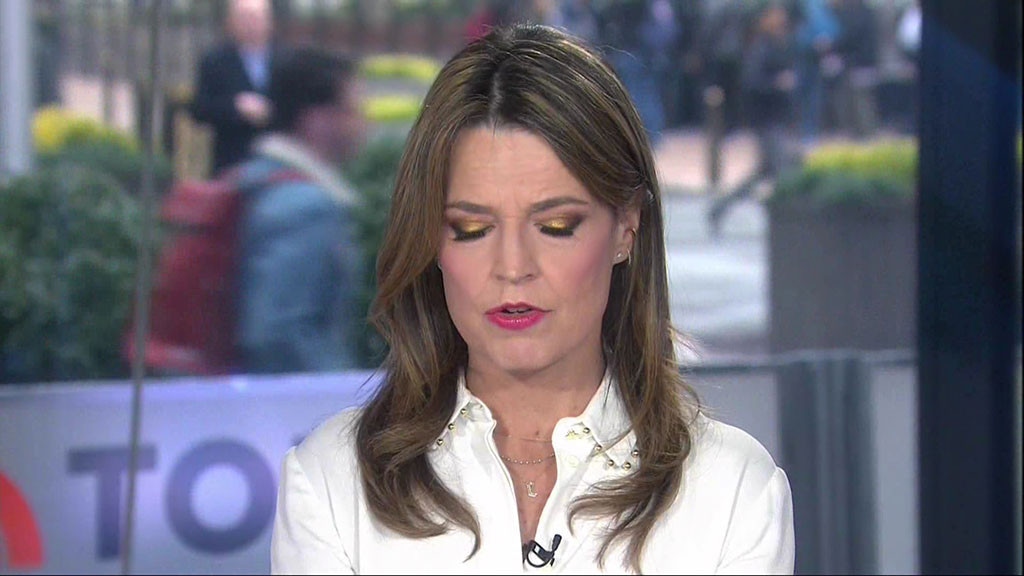 NBC/Today
Savannah Guthrie accidentally let a curse word slip...on live television.  
During Today's Wednesday morning broadcast, the NBC co-host popped up on screen in the midst of what appeared to be a commercial window. Guthrie looked like she was reading when her mic caught her say "shit." While her audio was cut, the cameras stayed on the unknowing star as she continued to read and rehearse. Eventually, the show cut to another commercial. 
The moment, albeit brief, did not slip by some viewers as the footage began to make the rounds on social media. 
Guthrie playfully addressed the gaffe on Twitter, writing, "Check, check - is this thing on? Yeah I guess it is."
She continued the message with an endearing apology, adding, "So sorry guys. Thanks for being kind and understanding. And guess it's good thing I don't wear a mic all day. #ohdarn."
Devoted fans were understanding. "Plz grl...I think I love you more than ever knowing you are just like the rest of us!" one viewer chimed in. 
"No apologies needed," another fan assured. "You are human!!"
Happens to the best of us, Savannah!
(E! and NBC are both part of the NBCUniversal family.)