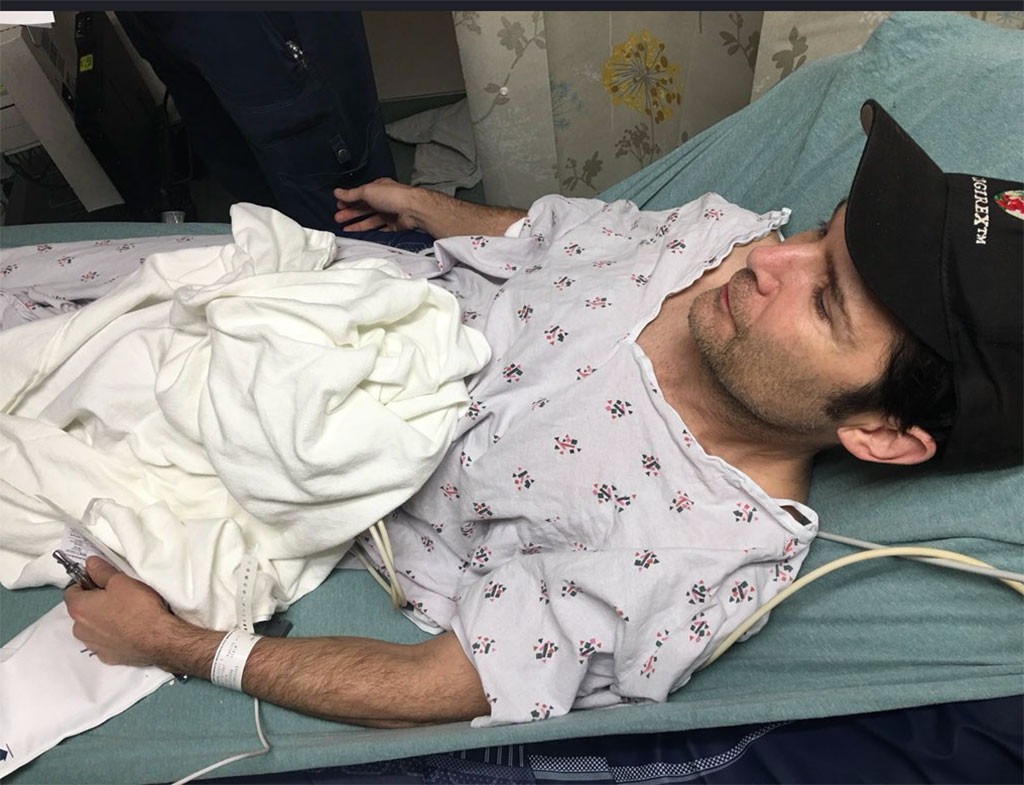 Twitter
Corey Feldman says he was the victim of an attack Tuesday night. 
The 46-year-old star took to social media early Wednesday to tell his followers that a mystery man opened his car door and stabbed him with something. According to Feldman, he was with his security guard in the car when three men approached and one attacked.
The Los Angeles police department told E! News that an unknown suspect opened the star's driver's side door making a stabbing/jabbing move toward Corey's stomach around 10:45 p.m. at the corner of Reseda Boulevard and Ventura Boulevard in Los Angeles Tuesday night. The police confirmed there are no lacerations and no suspect description and the type of weapon is unknown at this time. According to the LAPD, Feldman drove himself to the hospital and is in stable condition. 
"I can confirm that Corey was stabbed with what they believe to be a needle/syringe," Feldman's rep told E! News. "There was a small laceration, but the main concern was that he might have been infected with poison or a virus. He was cleared to go home and came home this morning and is resting right now. We won't have tests results for viruses for a couple of days. It was my understanding the police were initially investigating this as an attempted homicide due to the fact that they didn't try to take Corey's wallet or car, they just stabbed him with an object and ran. He's still sleeping right now."
Feldman shared photos of himself at a hospital laying on a bed in a gown. In a second shot, Feldman appeared to be getting his throat checked.
Meanwhile, the actor claimed the attack was a result of a "vile wolfpack" that has allegedly been making threats on social media. "I HAVE HAD MOUNTING THREATS ON ALL SM PLATFORMS BY THIS VILE 'WOLFPACK' & THIS IM SURE IS A RESULT OF THOSE NEGATIVE ACTIONS!" he tweeted. "I HAVE REASON 2 BELIEVE ITS ALL CONNECTED! ENOUGH IS ENOUGH! HOW SICK R THESE PPL?!?"
Feldman has also tweeted that "more details are coming soon."