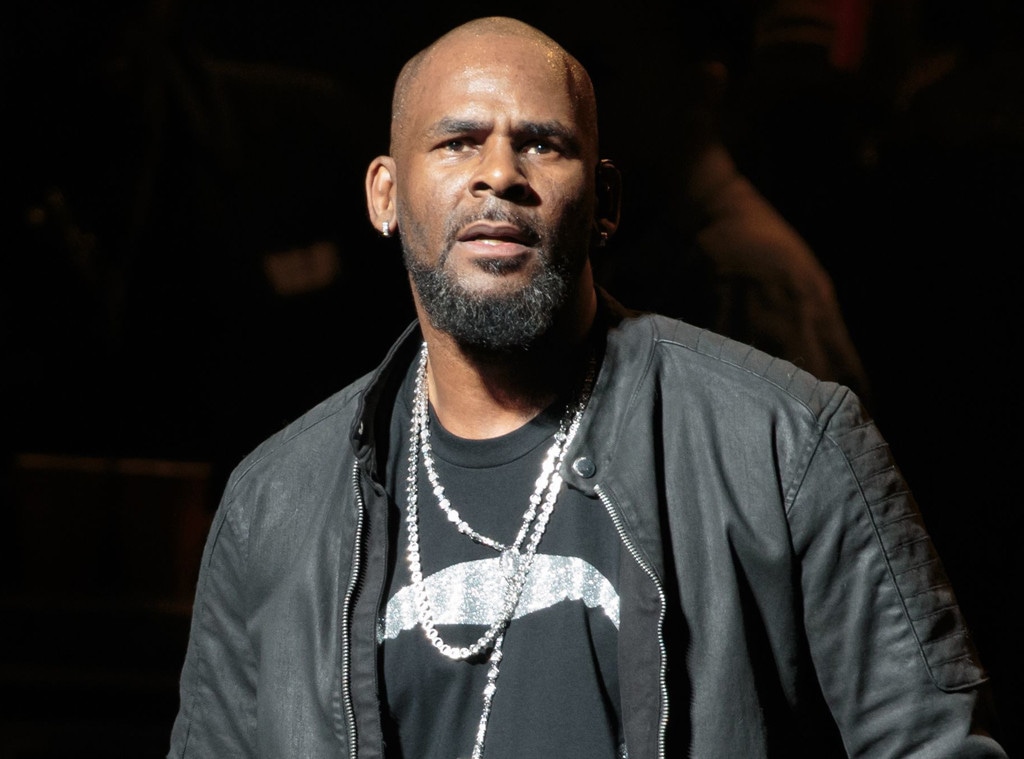 Rex Features via AP Images
New light is being shined on R. Kelly's controversial personal life. 
The 51-year-old Grammy winner is the subject of a newly released BBC3 documentary, R Kelly: Sex, Girls and Videotapes, which features an interview with his ex-girlfriend Kitti Jones. Jones, who previously came forward in the summer and fall of 2017 alleging Kelly controlled an "inner circle" of women, of which she was once allegedly a victim of. She also previously claimed that he physically abused her and coerced her into performing sexual acts with him and other women during their two-year relationship. 
Speaking in the documentary, Jones elaborated on allegations that Kelly would "train" women.
"Later when I was introduced to one of the girls, that he told me he 'trained' since she was 14, those were his words," she said in the documentary. "I saw that she was dressed like me, that she was saying the things that I would say and her mannerisms were like mine. That's when it clicked in my head that he had been grooming me to become one of his pets. He calls them his pets."
Instagram; Gilbert Carrasquillo/FilmMagic
According to Jones, during one instance, Kelly started to record her while she was undressed in a chair and then a "girl" walked into the room. "He had her crawl on the floor towards me and perform oral sex on me and he said this is my f--king pet. I trained her. She's gonna teach you how to be with me." It is unclear how old the girl was at the time of the interacton. 
"How do you defend yourself against someone who's been honing their skills as a predator for 25 years, who's also a multimillionaire, and one of the most famous and successful artists in the music industry?" Lovell Jones, reportedly Kelly's former backup singer, asked, according to BBC
Jones previously mentioned Kelly's alleged "training," telling Rolling Stone in October, "He was like a drill sergeant even when he was pleasuring me" and claimed he made comments like "I gotta train you." "He was telling me how to bend my back or move my leg here," she described to the magazine at the time. "I'm like, 'Why is he directing it like this?' It was very uncomfortable." 
In response to the allegations Jones previously made, Kelly's rep issued the following statement to E! News at the time.
"Mr. Kelly is aware of the repeated and now evolving claims of Ms. Kanika 'Kitti' Jones. It is unfortunate that Ms. Jones, after public statements to the contrary, is now attempting to portray a relationship history with Mr. Kelly as anything other than consensual involvement between two adults. As stated previously, Mr. Kelly does not control the the decision-making or force the actions of any other human being, including Ms. Jones, by her own admission. Any claim of wrongdoing of any kind or of mistreatment of any woman by him is false, ill-motived and defamatory."
Per R. Kelly's publicist, Kelly has no comment at this time.