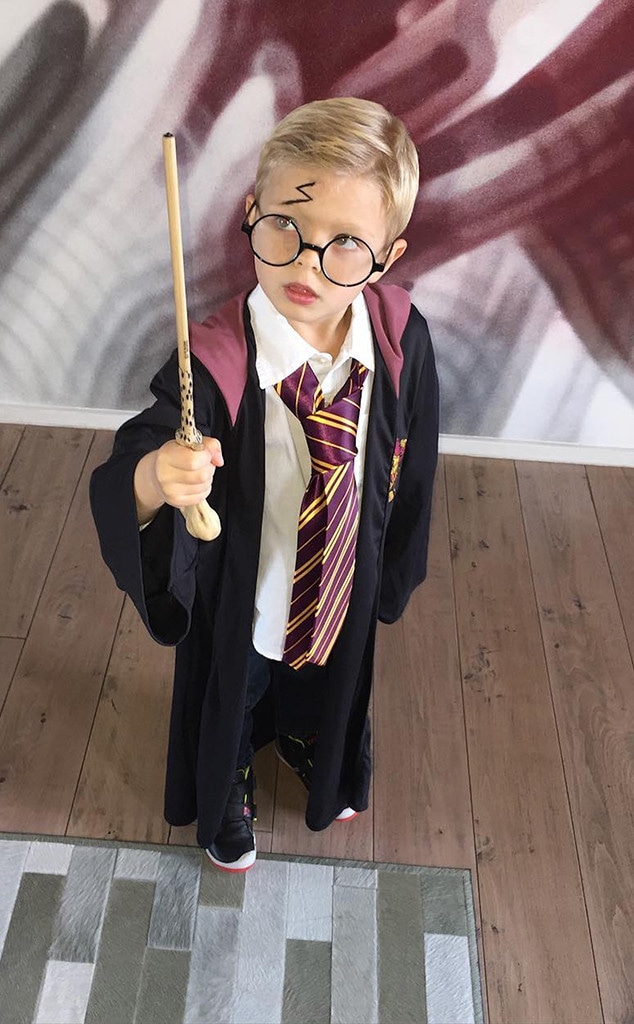 Instagram
Axl Jack is making all of Fergie's birthday wishes come true.
The singer, whose real name is Stacy Ann Ferguson, shared a sweet photo of her four-year-old son in a Hogwarts uniform for the house of Gryffindor, captioning it, "My most magical birthday gift ever."
And while her son is doing all he can to make her birthday wishes come true, there is just one birthday gift she may have to wait for, just like the rest of us.
The former Blacked Eyed Peas member took to Twitter to say, "For my birthday today, can someone spill #WhoBitBeyonce pretty please?"