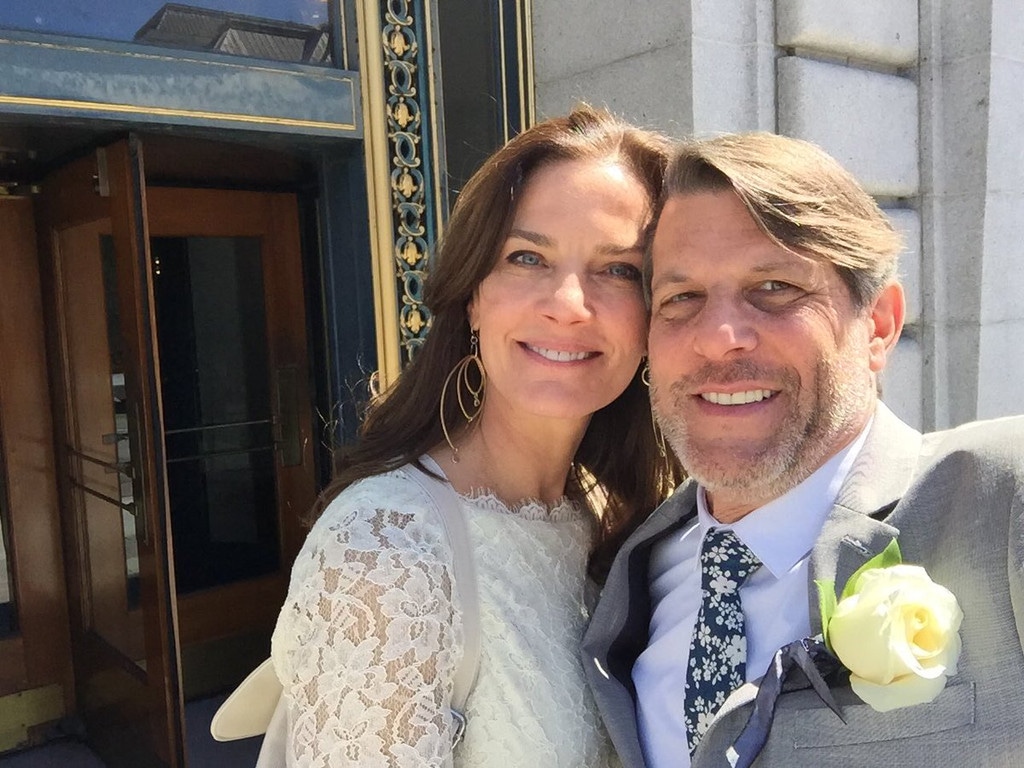 Twitter
May this marriage live long and prosper! 
Trekkies are bound to geek out over this wedding news—because Terry Farrell and Adam Nimoy are officially husband and wife! Farrell, who played Jadzia Dax on the '90s series Star Trek: Deep Space Nine, wed Nimoy, the son of Leonard Nimoy, on Monday in San Francisco. 
Leonard became known as a Hollywood legend for his portrayal of Spock in the sci-fi series. He passed away in 2015, and yesterday would have been the actor's 87th birthday. 
Film critic Scott Mantz broke the news on Twitter with a photo of the newlyweds in front of City Hall. 
Congratulations, Terry and Adam!